Ben Shaws is rolling out an updated packaging design across its entire portfolio.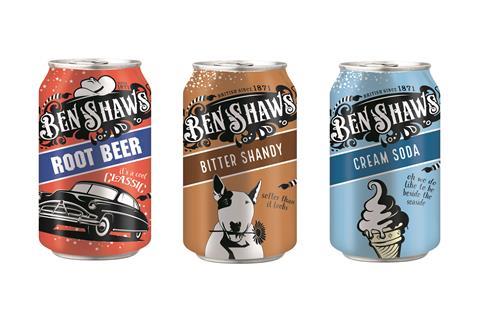 Launching this July, the new look designs take inspiration from the brand's Yorkshire roots and feature retro drawings relevant to the five flavours included in the range: cream soda; dandelion & burdock; bitter shandy; cloudy lemonade and root beer.
An updated website and regional sampling campaign will also support the relaunched Ben Shaws line-up - available to convenience stores in 330ml recyclable cans (59p rrp) via the wholesale channel.
The cloudy lemonade, bitter shandy and dandelion & burdock variants are also available in 500ml (89p rrp) and 2 litre formats (£1.49 rrp).