Premier Foods is bringing its Batchelors brand back to TV screens, as part of a multi-channel UK campaign to promote its Super Noodles range.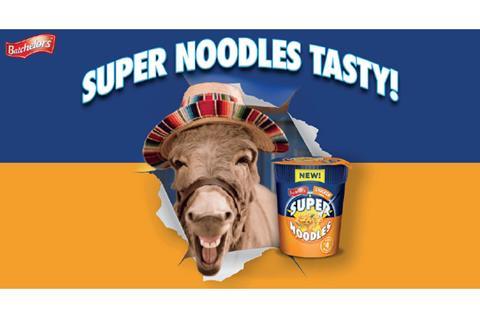 The new advert launches this week and will run throughout June and July, with in-store support bolstering the campaign during the summer months.
Marking the brand's return to TV after more than five years, the ad focuses on Batchelors' range of Super Noodles pots
Naomi Shooman, brand director for quick meals, soups & snacks at Premier Foods, said: "Batchelors Super Noodles is an iconic brand, recognised and enjoyed up and down the country. Before launching, we independently tested the advert and the creative certainly caught people's attention, performing well above industry norms. This demonstrates the impact we anticipate it will have with shoppers, helping to drive demand in store for our Super Noodles range."
.