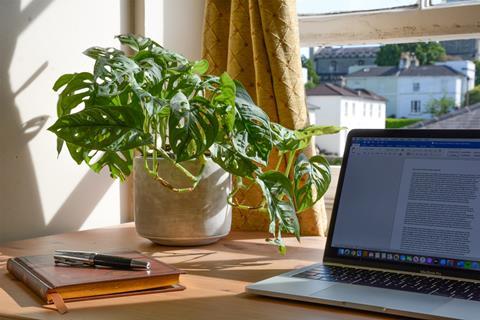 A new year brings a new set of opportunities for convenience retailers and suppliers to better align themselves with changing consumer needs.
Each year, Lumina Intelligence releases its Future of Retail report, covering our predictions for the 6 most cutting-edge trends in convenience. For each trend, we consider the market impact, the data that explains why these innovations are effective, and key examples of innovation driving this trend forwards.
T-COMMERCE - Expanding in-store horizons
Why does this matter to convenience? For the majority, ease of layout and finding products quickly is the most valuable aspect of the convenience shopping experience, but younger consumers were more likely to value technology-based attributes such as the availability of delivery and click & collect services.
What should retailers do? Technology should never be to the detriment of the shopper experience, so retailers need to find a balance that caters to the broad demographic that passes through their store. Older shoppers are more likely to value human interaction with staff, whereas younger consumers are likely to embrace technology, particularly if it improves speed and ease of shop.
Our favourite innovation: Food Rocket is a FoodTech start-up that provides grocery delivery in California. Its business model is based on AI enabled technologies to manage warehouse stocks, forecast demand and optimise delivery time by predicting the closest dark store that offers the fastest delivery and the lowest costs of putting together and delivering the order.
LA DOLCE VITA - Treat missions increase
Why does this matter to convenience? During recessionary periods, consumers tend to treat themselves regardless of changes to disposable income; this is also known as the lipstick effect. Treat missions have grown in share by 2 percentage points in the last year, according to our Convenience Tracking Program data.
What should retailers do? During harder times, consumers are more likely to tighten the purse strings. However, there is still demand from shoppers on a treat-led mission. Retailers should not disregard the opportunity to trade shoppers up, for they may opt to substitute visits to the pub and restaurants for better quality food and drink to consume at home e.g. a more premium bottle of wine.
Our favourite innovation: Healthy, everyday treats such as frozen treat specials Yasso. The definition of snacking has evolved over the years, accelerated by the pandemic. As snacking occasions broaden, consumers seek both indulgent foods and health aspirations which has seen frozen snacking entering the consideration set.
SEASPIRACY EFFECT - Sink or swim for seafood alternatives
Why does this matter to convenience? The focus on fish alternatives has increased due to heightened consumer concern about overfishing, spurred on by the Netflix controversial Seaspiracy documentary. We found that 1 in 3 people in the UK actively watch documentaries about food production and farming.
What should retailers do? Not only seafood, but the general trend towards plant-based continues to gather pace. Many retailers are already stocking plant-based products; however, many are yet to fully embrace the trend. Retailers need to seriously consider their offering and ensure they have plant-based alternatives. If not, they risk losing out on footfall from higher value shoppers.
Our favourite innovation: Nestlé is experimenting with plant-based fish, having already forayed into plant-based burgers and sausages. Nestle has launched a new faux-seafood product called Vrimp which is made from seaweed and pea, intended to replicate shrimp.
RADICAL TRANSPARENCY - New age of ethical demands
Why does this matter to convenience? Consumers long for relationships with brands that go beyond the transactional, with authenticity, ethics, honesty and environmental and social governance (ESG) at the forefront of fostering brand loyalty.
What should retailers do? This is about partnerships, both with the community and with suppliers. Retailers need the support of suppliers in order to maximise any opportunities, but retailers need to shout about it to shoppers. Be transparent with pricing, shout about local produce and demonstrate why your shoppers are so important to you.
Our favourite innovation: Papa John's has launched its first coordinated global campaign in over 12 countries. 'Love Pizza, Love the Planet' aims to promote the importance of nature and natural ingredients in Papa John's pizzas, as well as highlighting new or existing plant-based ranges.
NET HERO - Focus on carbon control
Why does this matter to convenience? Provenance, buying local, supporting small businesses and local communities, and working towards net-zero and carbon neutral retailing remain essential to sustainability-led consumers. Net hero intensifies the focus and responsibility on retailers to tackle climate change as consumer similarly make more eco-conscious shopping choices
What should retailers do? Nearly half (48%) of consumers try to buy local produce either always or often when grocery shopping. Younger consumers, who traditionally under-index in the convenience channel, are the most likely to always shop local. Appealing to these eco-conscious shoppers will mean highlighting the environmental benefits of products, particularly reduction in C02.
Our favourite innovation: IKEA has launched the IKEA Scraps Book. It is a cookbook dedicated to cooking with ingredients that typically lead to food waste. Over 50 recipes are featured which have been made in collaboration with chefs across North America.
HOME AS THE COMMAND CENTRE - Shifting footfall
Why does this matter to convenience? Hybrid working remains a key lasting legacy of the pandemic as companies adapt to new ways of working. This has sparked concepts like the at-home coffee shop as the in-home economy grows and consumers increasingly seek to replicate out-of-home occasions in the comfort of their own space.
What should retailers do? Over half of consumers purchase breakfast, lunch and coffee from a retail outlet when working from home, with nearly a third doing so either always or often. The rise in home working has given retailers a great opportunity to drive more regular footfall throughout the day, across the whole week.
Our favourite innovation: Starbucks has opened a new concept store in partnership with Amazon's cashier-less Amazon Go markets which is designed solely for mobile order pick-ups. This is a shift from its previous strategy of operating as a third space for consumers and is an example of how an operator has adapted to the changes in the way consumers live and spend their time as a result of the pandemic.