Brits are pandering to their beloved pooches more than ever. Find out how you can take advantage and grow category sales.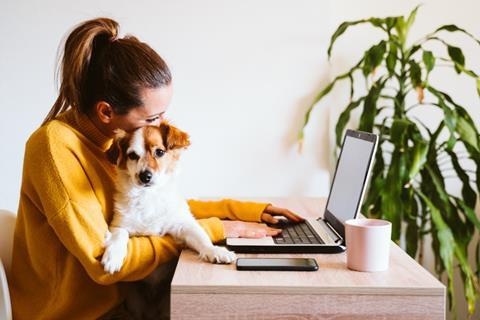 1. Petcare is in double digit growth in the impulse channel
Throughout the year, petcare enjoyed robust sales as the nation turned to their furry companions for comfort, claims Mars Petcare. "Nowhere has growth been more obvious than in convenience which, despite traditionally playing a small but important role in the category, has emerged as a driving force behind growth," says Alex Smith, channel manager of convenience. "Delivering an impressive +11% RSV growth for petcare YTD [Nielsen RMS we 03.10.20 –Total Impulse excl. Wilko], the last year has seen more consumers than ever using the convenience channel for larger, weekly shops, choosing to stay local and avoid crowded areas as the pandemic struck."
There has been a notable shift in the total market, with petcare value moving away from grocery throughout the pandemic. "Mirroring the switch to local providers, the convenience channel's share of petcare sales grew by 0.2% to 5.4% [Nielsen CPS MAT Sept 2020], while online value sales grew over 16% in the same period," says Smith. "Whilst the short-term impact has been significant, there are signs that these habits are here to stay. The [convenience] channel forms a significant segment of our projected 2.4% compound annual growth over the next five years [Mars Internal Projections]."
People are switching out of mults and into convenience, concurs Vital Pet Group. "It isn't surprising given the availability and lesser queues," says Richard Roe, key account business development manager.
Petcare sales are unprecedented at Dike & Son's in Stalbridge, North Dorset. "It's doing really, really, really well for us," says manager Adam Vincent.
Sales have also been strong for Spar Bellabeg in Strathdon, Aberdeenshire. "We've seen a definite increase," says owner Jamie Howse.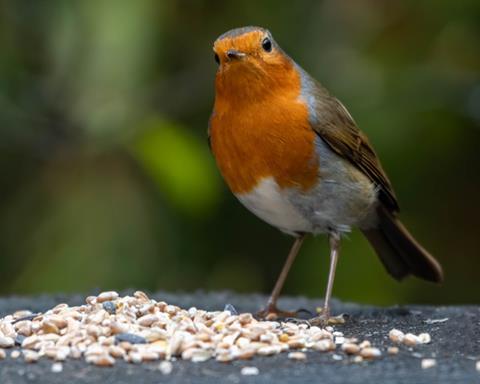 2. Consumers spending more time at home has seen bird food take flight
During the summer The Royal Society for the Protection of Birds reported that sales of its bird feeders nearly trebled and sales of bird seed rose 86% yoy.
Convenience retailers are well placed to benefit from this. "A massive market is bird feeders because people are at home more and looking out the window more," says Adam. "5l tubs of meal worms, fat balls and 2 kilo bags," have all sold really well.
Jamie has also noticed major growth in this area. "There has been a big increase in wild bird feed sales because more folk are at home and if they have a spare couple of pounds that's where they'll spend it," he says.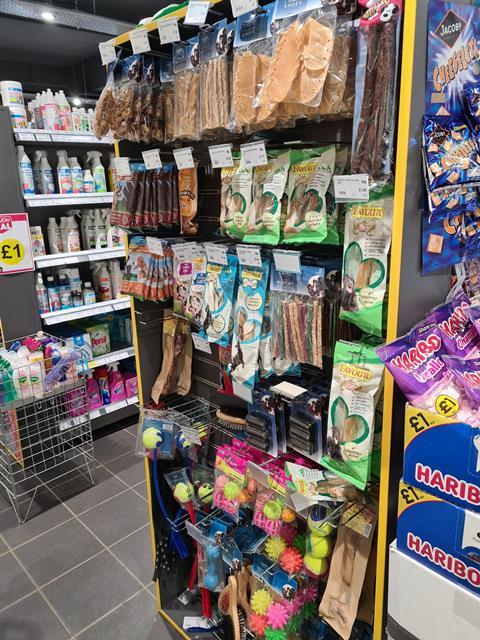 3. Treat purchases have risen as lockdown brings pets and people closer
As a consequence of lockdown, 37% of pet owners who have worked from home say they now have a closer relationship with their pets than before, with 87% seeing their dog as a companion, according to a new survey by Ipsos MORI carried out on behalf of investment firm LetterOne.
This newfound appreciation of pets has led to a boost in treat sales. "We're selling more treats and toys as people stay at home and play with their pets more," says Adam.
Impulse purchases experienced the most dramatic shift, notes Mars Petcare. "In what was a challenging year, many sought to ease the strain by treating their pets," says Smith. "With 44% of treat purchases being made on impulse [Nielsen Path to Purchase study 2015], convenience retailers were well-suited to capitalise, increasing treat sales in the channel by 14% [Nielsen RMS we 31st Oct 2020]. With one in three owners only ever treating their pets with functional products like dental chews, the category represents a significant opportunity for convenience retailers wanting to continue to expand their petcare offering."
Vital Pet Group has seen treat sales rocket. "Impulse purchase is key," says Roe. "Once you start your pet off on a food whether it was recommended by a groomer, vet or colleague, you rarely change unless a vet intervenes or the pet refuses. So the real winner is the humanisation, the treat element. Treats have grown as people have spent more time at home and we've also seen an increase in accessories." Beyond this, he encourages retailers to consider seasonality as a way to boost impulse sales. "As we humanise our pets we're looking not just for food and treats but more," he says. "Stock the right product at the right time, for example flea and tick solutions in warmer weather and calming products at fireworks night - it's about offering that wider selection outside of just food."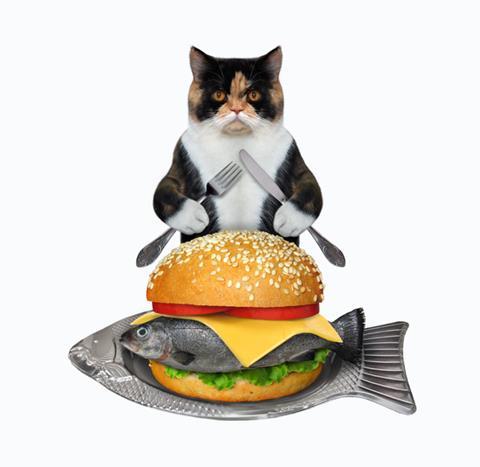 4. Premium main meals in high demand thanks to the lipstick effect
As well as the significant boom in pet treat sales, premium main meals have enjoyed a boost. "With 78% of pet owners reporting that the quality of the food they give their animals is as important as what they eat themselves [Kantar Worldpanel | Usage Division | 52 w/e Dec 2019], it is little wonder," says Smith. "The emotional benefits of treating our pets to their favourite foods has ensured this popularity has endured, and there's historical evidence to support the argument that premium petcare will continue to be a feature in convenience stores for the foreseeable; after the financial crash of 2008, for example, sales of many categories experienced what has been termed the 'lipstick effect' – growing demand for affordable luxuries that help raise the spirits during times of hardship."
Premiumisation has long been a key driver of petcare sales, but the last 12 months has seen the trend grow its popularity even further. "More of us than ever before are seeing our pets as members of the family," says Smith. "With such strong sentiment, it's no wonder that premium offerings are continuing to drive petcare sales. This is particularly true of convenience, where premium cat meals added +14% year on year growth in 2020 [Nielsen RMS we 31.10.20 – Total Impulse excl Wilko]." Mars claims that Cesar Trays are growing at +8% and Sheba Pouches at +14%, adding that these premium options are an ideal, affordable luxury for shoppers wanting to spend a little more on their beloved pets.
Adam has seen plenty of demand for premium lines. "People like to spend on their pets," he claims. "We do luxury dog beds and toys and they're doing well. We're definitely selling more gourmet cat food than before. We've seen people staying at home [with their pets] and thinking 'I want to treat her and watch her face light up when she eats the gourmet'. It's quite interesting that people will happily buy the cheaper sausages but they want the better dog food!"
Anything he doesn't have room for in store, he orders in for his customers. "We offer to order in stock for people, such as premium brand James Wellbeloved, which we don't stock on shelf," he says. "Throughout lockdown it was difficult for customers to get hold of things likes that as a lot of places were shut down, so we were able to help."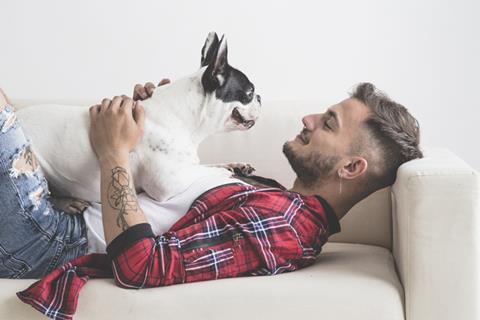 5. Millennials have driven a boom in pet ownership during lockdown
Over one third (35%) of young adults (aged 24-35) have become pet owners or are planning to add a pet to their families, according to the Pet Food Manufacturers Association. 2.1m (19%) collected a new pet in lockdown, while 1.8m (16%) were planning to add a pet to their household. Overall, the group found that 11% of all households had already welcomed a new pet and 10% planned to do so.
Adam has definitely noticed the trend in his neck of the woods. "There's definitely been an increase in pets since lockdown has happened," he says. "My wife is a veterinary nurse and is seeing far more puppies and kittens."
From families to young professionals, last year saw a significant spike in households welcoming a new pet, observes Mars Petfood. "However, no demographic bought into pets quite like millennials," says Smith. "With such a dramatic shift, petcare products favoured by millennials have seen demand increase. Premium products and treats have huge shopper appeal, with younger audiences even more likely to buy into these ranges, prioritising their pet sometimes even over themselves. With one in three pet owners forecast to be millennials by 2025 [Nielsen – Petfood, Mintel – Petcare], it's a trend that retailers can take advantage of for the long-term."
Roe claims that single serve pet foods appeal to the 24-35 age bracket. "Millennials tend to shop for convenience and ease," he says. "It's the same with pet food - it's easy to serve up a pouch and throw it away," though he does note that packaging sustainability is becoming a growing concern.
Single Serve dog food value sales have grown 28%, while single serve cat food has risen 14%, according to Nielsen RMS we 31st Oct 2020. Mars claims that Pedigree's pouch format is growing at 33%.
Roe also urges convenience retailers to take advantage of puppy love. "I'd advise convenience retailers to have a strong puppy offering given the puppy boom - it's key to capture that market," says Roe. "Puppy owners spend more than average pet owners - you can't walk into a shop without buying the dog something."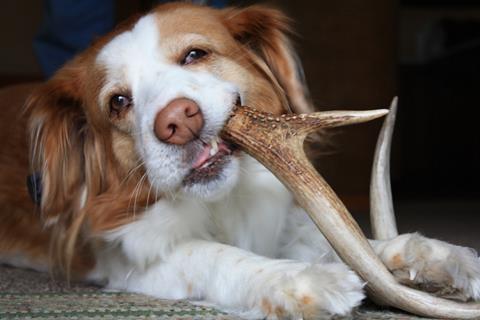 6. Natural products have seen annual growth of over 14%
Pet food products carrying claims relating to nature-inspired diets currently account for 12% of the market, having achieved 14.8% growth in the latest 12 months (Mintel 2020).
"Both natural and health appeal cuts across categories, with healthy treat options proving just as enticing to consumers," says Mars Petcare's Smith. "This presents a real opportunity for convenience retailers, with both food and treating options easily slotting into existing petcare ranges." Indeed, natural treats and dry dog foods from brands such as Pedigree have contributed to a +4% uplift in sales over the last 12 months [Nielsen RMS we 31.10.20 – GB Total Coverage & Total Impulse excl Wilko].
"We also forecast compound annual growth of 8% between now and 2024 for natural products, delivering £166m in incremental sales and a 16% slice of the category [Nielsen RMS we 31.10.20 – GB Total Coverage & Total Impulse excl Wilko]," says Smith.
Nestle Purina Petcare clearly agrees that natural is an important area, having announced the acquisition of Lily's Kitchen, which it claims is the UK's leading producer of premium wet and dry natural foods for dogs and cats, back in April last year.
Adam claims that his customers are fans of natural products, but claims some are currently tricky to source. "We do meat-filled trachea and deer antlers - all sorts of foods like that," he says. "They seem to be selling really, really well for us. Getting hold of them is the hard thing."
Roe agrees that natural products are a key driver, but appreciates that sourcing certain products can be challenging. "Whenever you're importing product container charges are doubling and tripling," he says. It is also proving tough for some natural petfood suppliers to source enough meat for their products, he claims. "The majority of the meat that falls into pet food is from human consumption - the stuff we could eat, but don't eat for whatever reason. That's been impacted by restaurant closures so that's impacting on the pet food market. One of our suppliers - their food has natural high meat content and they just can't get the raw material at the moment. But it is hopefully just a short term issue."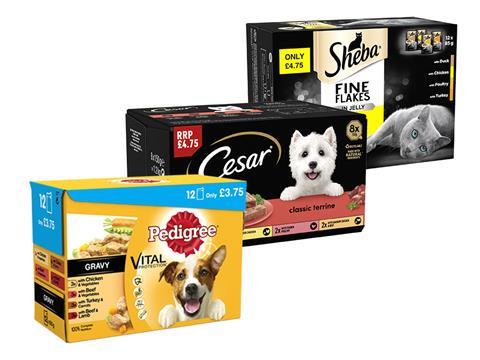 7. Economic instability means price still plays a factor in pet food buying decisions
IBISWorld claims that poor economic conditions brought on by Covid are expected to cause an increasing number of people to trade down their pet foods to more affordable varieties.
In contrast, Vital Pet Group argues that consumers are unwilling to trade down once they have bought into a particular product. "When it comes to their pets I don't think so - the petcare market is very resilient," says Roe. "People will stop spending money elsewhere before they stop spending on their pet. If their pet eats a particular brand or food you wouldn't consciously trade down or give them a lesser quality product. Naturally, there will be people who always buy cheaper brands, but those who are spending more anyway will continue to buy the food their pet enjoys."
He recommends offering a range of pack sizes in order to provide a good value offer. "Value doesn't have to be driven by trading down or trading up, if they've got the space, retailers can offer different pack size variants," he says. "As the trends change a pet specialist wholesaler can really help you understand your demographic."
Whilst Covid has piqued interest in premium products, it has also forced many to budget carefully as financial uncertainty looms, claims Mars. "Against this backdrop, and appealing to over half of shoppers who say they like the format [IGD 2020], Mars Petcare is helping convenience retailers cater for all shoppers' budgets with the launch of three price-marked packs (PMPs)," says Smith. Bestsellers from Pedigree, Sheba and Cesar will carry RRPs of £3.75 - £4.75. "With 55% of pet owners previously stating that they fail to purchase in the convenience channel due to lack of choice [Mars Omnichannel Study UK 2018], the addition of these new PMPs across well-known brands will help retailers of all store sizes offer affordable choice amongst shoppers."