Mattel UK has teamed up with online distributor Brown-Box to trial sales of Hot Wheels toy cars in the convenience and independent sector.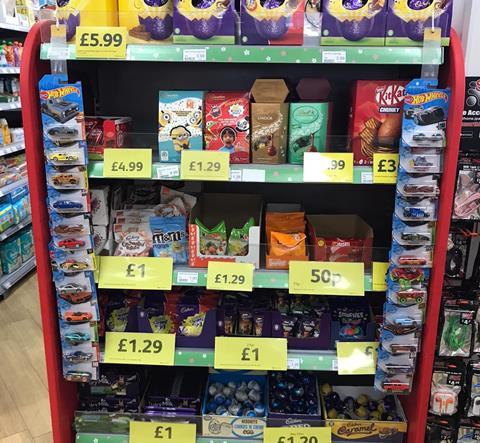 Brown-Box is trialling sales of the die-cast cars in a number of convenience and independent stores, prior to a full-scale launch with the new collection in July. Products are delivered by Smiths News (on a firm sale basis, not allocation) and merchandised on clip strips of 12 models.
Dorset Londis retailer Steve Bassett is one of the retailers trialling the line.
"They've been going really well, we've sold about half of them already," he told C-Store. "We sell them for £1.85 and that gives a margin of 35%, well above the store average.
"They make a nice pocket-money toy but plenty of adults buy them too. There are some really avid collectors out there who are always on the lookout for models missing from their collection."
Richard Lamb, director of Brown-Box said; "We are delighted to be working with Mattel UK on their iconic Hot Wheels brand. The product comes in box sizes of 24 and 72 and are on ready-made clip strips of 12. The first phase of our partnership is to trial the offering so we can make any necessary refinements prior to the full roll out. Retailers can start to pre-order now and key retailers will be providing on-going feedback through the trial period."
Michael Hick, Country Manager, Mattel UK added: "We are really excited to be working with Brown-Box to open up this distribution channel for Hot Wheels diecast, it has the perfect price point for these retailers".
For further information go to Brown-Box.co.uk.