CBDOils UK has unveiled a new range of CBD products, 2020 Botanics.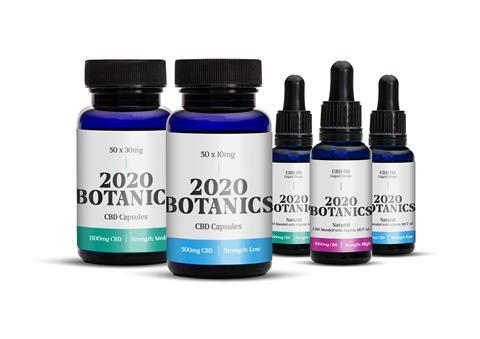 The range comprises five new products ranging from high to low strength in both capsule and oil formats, with all products certified 100% THC-free and with a precise CBD concentration.
The products have been specifically created to meet the need for a more affordable CBD oil for both first-time and long term users without compromising on quality, the company states.
2020 Botanics is available in 5,000mg, 1,500mg and 500mg CBD drops as well as 1,500mg and 500mg CBD capsules, all suitable for vegetarians and vegans, with rrps starting at £19.99.
2020 Botanics can be ordered at trade prices via https://www.cbdoilsuk.com/wholesale-cbd/ as well as via wholesaler www.lhbotanicals.com.