Consumer group Which? has called on the Chancellor to take action in next month's Budget to protect free access to cash.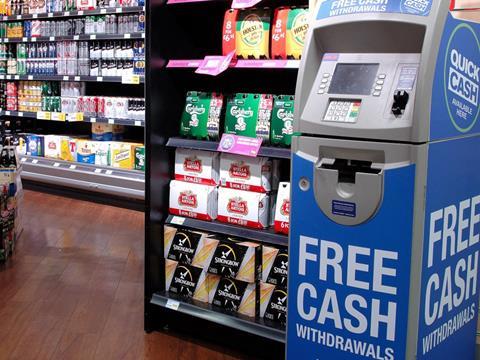 In an open letter to Rishi Sunak MP, chief executive Anabel Hoult said the 11 March Budget was his opportunity to fulfil the government's promise to maintain the UK's access to cash.
She warned that the UK's ATM network was "on the verge of collapse" and would soon be gone forever without immediate action.
"In the past two years, 9,000 free cash machines and 1,200 bank branches have vanished. We're even being charged a fee to access our own money at 25% of the cash machines that remain," Hoult wrote.
"Understandably, millions of people are unhappy about this. They rely on cash. For many of them, cash is the only option. If things carry on as they are, cash as we know it will cease to exist in just two years."
She added: "Yes, digital payments are good, but right now the UK isn't ready to go cashless. The government promised to maintain our access to cash.
"As the new Chancellor, this Budget is your opportunity to turn that promise into action."
Elsewhere, the Association of Convenience Stores has called on the government to set the interchange fees funding cash machines on a sustainable basis and exempt free-to-use cash machines from business rates to secure the long-term future of the ATM network.
ACS chief executive James Lowman said: "Although cash is being used less and cards are being used more, access to cash is still essential to convenience store customers in all types of communities and a vital backup payment method for when digital fails.
"It is now over a year since the independent Access to Cash Review highlighted the need for government action on cash. Once the infrastructure to supply cash is gone, it will not come back, and ATMs are the only way to provide cash on a truly national basis."