People in rural areas rate their local convenience store as their number one most essential service, in addition to the service that overall has the most positive impact on their local area, according to new research from ACS.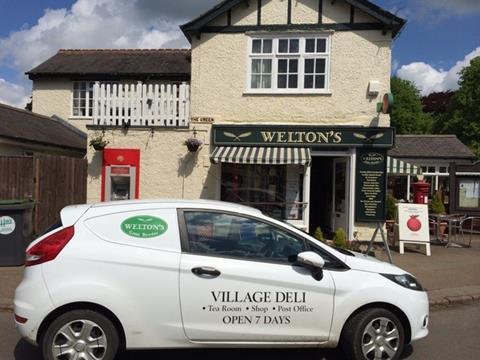 The organisation's Rural Shops report 2020, published today, outlines the crucial role that rural shops play in people's daily lives as job creators, service providers and social hubs.
Findings from the report show that the UK's 16,986 rural shops continue to provide around 146,000 local, flexible and secure jobs. Almost a third of colleagues say they rely on the flexibility to fit their job around childcare commitments or caring for other family members, while jobs in rural shops also offer the security of the guaranteed hours and pay that does not come with gig economy jobs.
The report states that rural shops generated over £15bn in sales over the last year, contributing around £3.3bn in GVA, while more than half (53%) of rural shops operate with no other retail/service businesses close by. Rural consumers report that the most valuable services offered in their local convenience store are cash machines, post offices and fresh food to go.
As part of the launch of the 2020 Rural Shop Report, ACS has also raised concerns about the impact of a recent decline in the number of free to use ATMs in the UK – and the particular significance of this in rural areas. As many as 45% of rural shops provide a free to use cash machine for local customers, and ACS has called on the Chancellor to use the Budget on 11 March as an opportunity to take free to use ATMs out of the rating list altogether, as well as considering further action to stop the cuts to interchange fees that are paid by the banks to ATM operators.
ACS chief executive James Lowman said: "When a rural shop is faced with the loss of a free to use ATM, the impact extends far beyond the business itself. Without a free to use cash machine in their local shop, people in rural areas may not be able to get access to their money without travelling several miles, often a near impossibility for those without access to a car or reliable public transport, and the other local businesses like market stalls, window cleaners, laundromats that still rely on cash are likely to suffer as a result. It is crucial that we protect access to cash in isolated communities."
Lowman continued: "The UK's rural shops provide a lifeline for hundreds of thousands of people, not just through the provision of everyday essentials and a range of services, but also by providing secure local jobs in otherwise isolated communities. They do all of this despite facing an uphill battle to gain access to decent broadband speeds and reliable mobile connectivity, and if they have a cash machine on the premises, to keep that machine free to use for customers. If this Government is committed to levelling up the UK economy, it must include plans to level the playing field for our rural shops."
Scott Mann MP, who hosted the official parliamentary reception, said: "Rural shops are a vital lifeline for their communities. As well as providing food and other essential services, in many ways they are the eyes and ears of rural life, looking after the elderly and the vulnerable in the comminities they serve."