Link has launched a new dedicated website for communities to apply for free-to-use ATMs in order to keep up with demand for its Community Access to Cash Delivery Fund.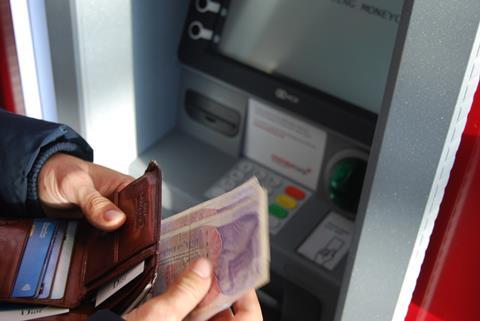 Less than one month since launching the fund, the cash machine network has received more than 100 applications for new free-to-use ATMs.
Link will fund the new ATM if an application meets the criteria, which includes distance to nearest free ATM, availability of a post office, site security and that there is a suitable host location.
In August, Link announced a commitment to protect free access to cash for every high street in the UK. New ATMs in 11 towns so far will form part of a pilot scheme. The new ATMs are in Deal, Ebbw Vale, Margate, Middleton, Wilmslow, York, Battle, Bungay, Nuneaton, Tywyn in Wales, and Durness in Scotland.
In the past few weeks, three new ATMs have been installed in locations that lost their free-to-use ATM, including in a store in the village in Ardington, Oxfordshire, in the local pub in the village of Elham, Kent, and in a local petrol station in Bracknell, Berkshire.
Link ceo John Howells said: "It's great that we've had so much interest so far. Many of the applications show there are locations around the country where there is a cash access problem.
"We've already visited 10 of these locations and will be working hard to listen to every community that has got in touch.
We want to hear from more communities that think they have an issue. Where there is a problem, Link will take action."
The dedicated website can be found here.