The US Food and Drug Administration (FDA) has announced a ban on the manufacture and sale of a wide range of flavoured e-liquids - including fruit and mint - for use in pod or cartridge vaping devices, in a bid to drive down the US "epidemic" of teenage usage.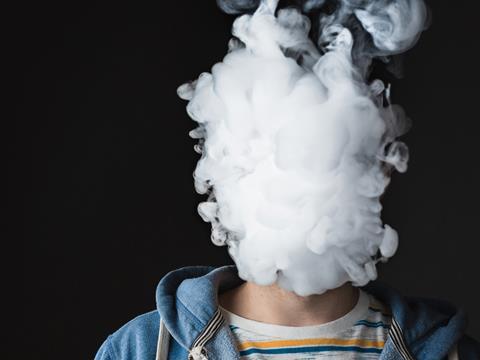 Companies that "do not cease manufacture, distribution and sale of unauthorized flavoured cartridge-based e-cigs (other than tobacco or menthol) [by the end of January] will risk FDA enforcement actions," it said.
The flavour ban does not apply to e-cig liquids that are purchased separately for use in open tank devices, or to menthol flavours, which unlike mint, are unpopular with teenagers.
Research from the Journal of the American Medical Association recently found that mint was by far the most popular flavour among teenage e-cig users but menthol was not.
FDA commissioner Stephen M Hahn said: "As we work to combat the troubling epidemic of youth e-cig use, the enforcement policy we're issuing confirms our commitment to dramatically limit children's access to certain flavoured e-cig products we know are so appealing to them – so-called cartridge-based products that are both easy to use and easily concealable.
"We will continue to use our full regulatory authority thoughtfully and thoroughly to tackle this alarming crisis that's affecting children, families, schools and communities," he added.
"Coupled with the recently signed legislation increasing the minimum age of sale of tobacco to 21, we believe this policy balances the urgency with which we must address the public health threat of youth use of e-cig products with the potential role that e-cigs may play in helping adult smokers transition completely away from combustible tobacco to a potentially less risky form of nicotine delivery.
"While we expect that responsible members of industry will comply with premarket requirements, we're ready to take action against any unauthorized e-cigarette products as outlined in our priorities."
The final guidance outlining the agency's enforcement priorities for e-cigs comes as the US 2019 National Youth Tobacco Survey (NYTS) on e-cig use showed that more than five million US middle and high school students are current e-cigarette users - with the majority reporting cartridge-based products as their usual brand.
The NYTS survey also shows that of current youth e-cig users in 2019, nearly one million using e-cigarettes daily.
In 2016, all US e-cigs became subject to new premarket authorization requirements.
All e-cigs on the market from that time needed to have authorization from the FDA to be legally marketed.
However, as an exercise of its enforcement discretion, the agency had deferred enforcement of the premarket authorization requirements.
To date, no e-cig products have been authorized by the FDA — meaning that all e-cig products currently on the market are considered illegally marketed and are subject to enforcement, at any time, in the FDA's discretion.