US health officials are urging citizens to "consider refraining" from using vaping devices, as the country steps up its investigations into the current outbreak of lung injury which has now claimed the lives of 33 people and sickened almost 1,500.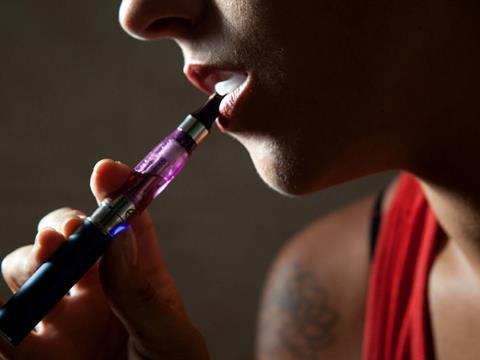 The US Centers for Disease Control and Prevention (CDC), which is trying to determine the cause of the outbreak in the US, said: "The only way to assure that people are not at risk while the investigation continues is to consider refraining from use of all e-cigarette and vaping products."
In particular it is also calling on existing vapers to stop vaping liquids which contain THC – the main psychoactive constituent of cannabis, which is illegal in the UK, where the legal e-cig market is tightly regulated by the Medicines and Healthcare Products Regulatory Agency (MHRA).
"We do know that THC is present in most of the samples tested by FDA to date, and most patients report a history of using THC-containing products," the CDC said.
"The latest national and state findings suggest products containing THC, particularly those obtained off the street or from other informal sources are linked to most of the cases and play a major role in the outbreak."
The CDC, which has been testing e-liquids, now intends to test lung tissue and fluids collected from people who have been taken ill in the outbreak.
The news comes as leading US vaping brand Juul, which is also becoming an increasingly major player in the UK market, announced that it was suspending the sale of its flavoured vaping products in the US, while federal health authorities finalise new regulations on vaping, which could ban flavoured vape products altogether.
Juul chief executive KC Crosthwaite said: "We must reset the vapor category by earning the trust of society and working cooperatively with regulators, policymakers, and stakeholders to combat underage use while providing an alternative to adult smokers."
In the UK, Public Health England, which runs the current Stoptober campaign to help smokers quit tobacco, continues to recommend the use of vaping devices as quitting aids.
"E-cigarettes are not completely risk-free, but experts estimate that vaping is at least 95% less harmful than smoking cigarettes," it said.
The US and UK vaping markets are regulated differently and THC is currently illegal in the UK.