The two remaining Conservative leadership candidates, Boris Johnson and Jeremy Hunt, have put the spotlight on high street policy, with business rates at the forefront.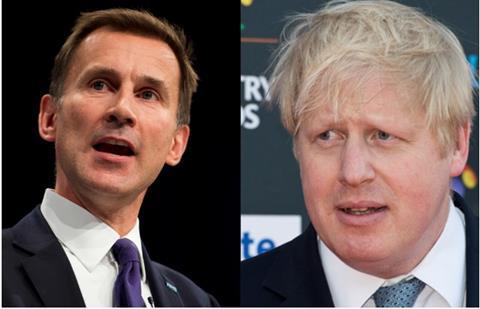 Jeremy Hunt has pledged to slash corporation tax and move 90% of high street business out of business rates in the event of a no-deal Brexit.
Speaking on BBC's Andrew Marr Show, the foreign secretary said he is prepared to see people lose their jobs in a no-deal scenario, but "with a heavy heart."
"We are a country where politicians do what the people tell them to do. So, if in order to do what the people tell us to do, we have to leave without a deal, I would do that. But I would find support for those companies to help them weather the storms," he added.
The announcement followed Hunt's earlier pledge to scrap tax for 25,000 small businesses across five cities in addition to Philip Hammond's £1.5bn plan to regenerate town centres across the country.
The other Tory leadership contender and Bookies' favourite, Boris Johnson, proposed scrapping business rates on free-to-use cash machines and called for the immediate unlocking of a £675m government fund earmarked for sprucing up high streets around Britain.
Johnson also said he would cut the number of empty premises on the high street by making it simpler for new businesses to set up shop if he becomes prime minister.
Hunt is expected to deliver a speech today (1 July) announcing plans for a £20bn "war chest" for a no-deal Brexit and a 10-point plan for leaving without a deal.
Conservative Party members will begin voting for Theresa May's successor next week with the winner expected to be announced on 23 July.