Town centre vacancy rates in the UK increased to a four-year high of 10.2% in April, according to new figures.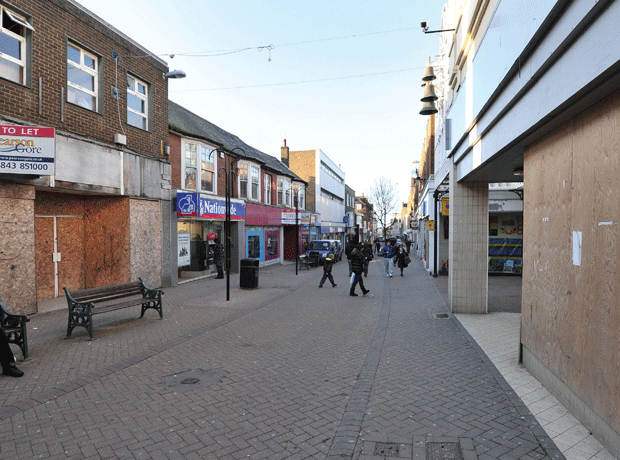 The national town centre vacancy rate increased on the previous quarterly rate of 9.9% and was the highest monthly rate since April 2015, the latest BRC-Springboard Footfall and Vacancies Monitor revealed.
BRC chief executive Helen Dickinson blamed the rising vacancy rates on the "cumulative impact" of government policy, including business rates.
"Empty shopfronts, particularly for larger stores, can deter shoppers from an area, decreasing footfall for all those around. This effect can be cyclical, with the long-term decline in footfall pushing up vacancy rates, particularly in poorer areas," she said.
"Furthermore, the cumulative impact of government policy costs – from spiralling business rates to the apprenticeship levy and more – have also made physical space less cost effective.
"For many retailers, business rates remain the single biggest tax imposed by government. They are a levy on physical space that is paid in full regardless of whether a firm is in profit or in loss. Importantly, they are also borne disproportionately by retailers who represent 5% of the economy yet pay 25% of all business rates. If the government is serious about reversing the decline on our high streets, then reforming the broken business rates system would be an essential first step."
Meanwhile, year-on-year high street footfall decreased 1% last month, while total retail footfall in the UK was down 0.5%.
Springboard marketing and insights director Diane Wehrle said the expected bounty as a result of an April Easter did not materialise.
"There is an obvious distortion in the year on year footfall results for April due to the early Easter in March last year. However, the expected bounty as a result of Easter occurring in April this year did not provide enough of a boost to deliver positive figures for the month, with footfall still -0.5% lower than April last year," she said.
"This demonstrates the continued challenges facing many retailers, also reflected in the 10.2% vacancy rate which has risen in each of the past four quarters and is now the highest it has been for four years."