Confidence in Britain's high streets is growing amongst small high street businesses and shoppers, a new study by Visa has revealed.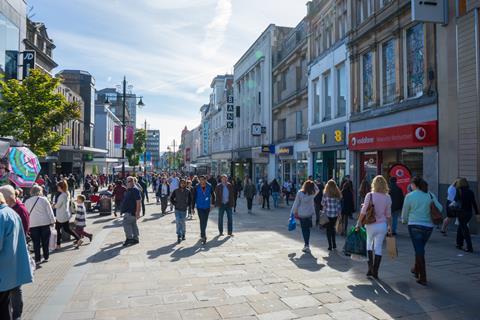 According to the study of 750 small high street businesses, 74% were optimistic about the future of their local high street, up from 52% a year ago, while 34% planned to open another high street store over the next 12 months.
Increased confidence also led to 30% of small high street businesses saying they were looking to employ more staff.
Of the 2,000 shoppers also surveyed, 34% named their local high street as their preferred destination for shopping, beating shopping centres at 31% and online shopping at 21%.
Just under 60% of shoppers surveyed said they visited their local high street at least once a week.
The research, which also revealed a 4.5% rise in the number of independent high street shops that opened last year, coincides with launch of the government-run Great British High Street Awards 2019 which is supported by Visa.
Visa UK & Ireland regional managing director Jeni Mundy said: "We're delighted to partner with the Great British High Street Awards for a second year, particularly as our research shows that there is plenty to celebrate on our high streets, and we're very encouraged to see independent shops playing such an important role in this.
"We've witnessed the huge strides that high streets are making in transforming themselves, with many adapting to changing consumer demands for new goods and services whilst maintaining their status as a hub for local communities.
"Today's consumers expect a great deal from their shopping experiences, and it is those high streets demonstrating adaptability, resilience and creativity that are setting themselves up for success."