Tesco has announced a 3.1% increase in like-for-like sales across Booker in the 13 weeks to 25 May, despite a slowdown in the group's underlying UK sales growth.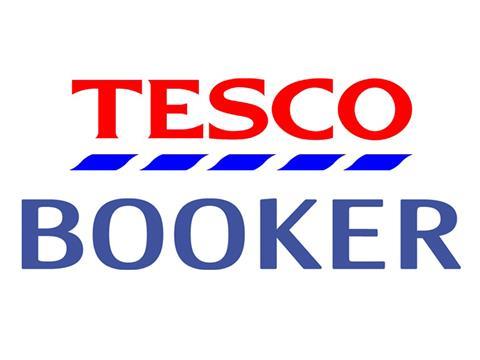 In its first quarter trading statement, Tesco said Booker continued to "grow well" with total sales of £1.51bn.
Tesco UK like-for-like sales increased by 0.4% year on year, down from 1.7% in the previous three months.
Despite a 14th straight quarter of growth in overall sales, Tesco said the overall grocery market growth was "subdued", but Booker's customers were "responding positively" to the benefits of 'joining forces'.
Following the completion of the Booker takeover in March 2018, an improved offer in fresh food and the launch of over 100 new products helped drive total sales growth of 4.2% excluding tobacco, the group said.
Tesco chief executive Dave Lewis said: "We have had a strong start to the year, growing ahead of the UK market on both a volume and value basis. Our customer offer is more competitive than ever, with a wider choice of our 'Exclusively at Tesco' products now available in more stores, helping to drive more than 10% sales growth across the range.
"Following a particularly good Easter, our '100 Years of Great Value' event in May proved very popular with more than 1.5 million customers benefiting from discounted Clubcard Prices."