Tesco has launched a trial to remove plastic-wrapped fruit and vegetable products from its stores in a bid to cut down on packaging waste.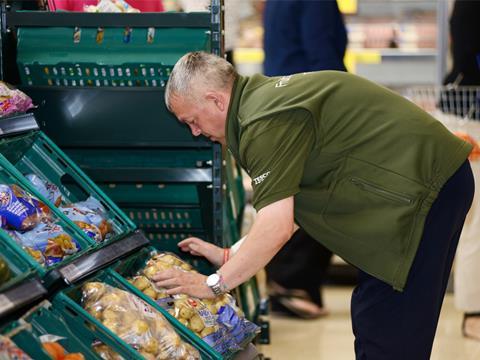 The month-long trial will involve removing plastic packaging from 45 lines, including apples, onions, mushrooms, peppers, bananas and avocados, where loose alternatives are available.
The retailer said the month-long pilot would be run at two of its Tesco Extra stores in Watford and Swindon.
Tesco director of quality, Sarah Bradbury, said: "We want to remove as much plastic as we can from our products, only using what is necessary to protect and preserve our food.
"We hope this trial proves popular with customers. We'll be keeping a close eye on the results, including any impact on food waste. Whatever happens, we're going to keep reducing the amount of packaging we use and ensure everything on our shelves is fully recyclable."
The announcement follows Tesco's pledge last year that it would ban hard-to-recycle plastic packaging by 2019 and make all packaging fully recyclable by 2025.