Tesco chief executive Dave Lewis is to step down from his role after declaring that the retailer's turnaround goals had been delivered ahead of schedule and that it was now positioned for "sustainable, profitable growth."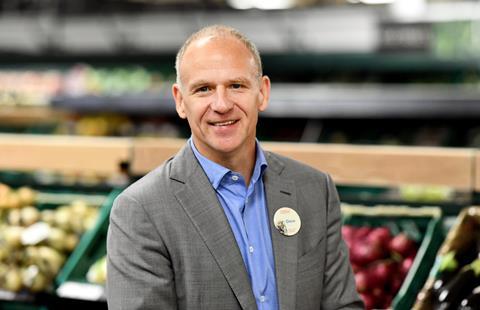 While revenues for the six months to August 24 were almost flat at £31.9bn, operating profits rose 12.6% to £1.13bn from £1bn in the comparative period a year ago, while profit before tax climbed 6.7% to £494m.
Booker sales grew (on a comparable days basis) by 3.6% excluding tobacco (2.3% including tobacco) with the merger continuing to "generate synergies ahead of plan" leading Tesco to say it was confident of hitting its cumulative target of £140m this year and £200m by 2020/21.
Building on its Booker acquisition, Tesco also announced that it had bought the assets and operations of Best Food Logistics - which distributes food to customers including Pret a Manger, KFC and Burger King - for a nominal consideration, adding a further £1.1bn of additional foodservice sales.
It also announced plans to increase the rate of Express store expansion in the UK, opening 150 stores over the next three years.
It will also proceed with four new superstores in the UK & ROI and repurpose 153 Metro stores.
Commenting on the developments, Tesco chairman John Allan said: "Today's results confirm that the Tesco turnaround has been delivered. Under Dave's leadership Tesco has transformed customer satisfaction and rebuilt the business.
"We can now move forward with renewed confidence. We have an exceptional leadership team, a very clear strategy, a re-invigorated brand and financial strength."
Dave Lewis will be succeeded next summer by Ken Murphy - chief commercial officer and president of global brands at Walgreens Boots Alliance.