Booker's like-for-like sales increased by 4.1% in the 19 weeks to 4 January despite a "subdued" market, according to Tesco's third quarter and Christmas trading statement.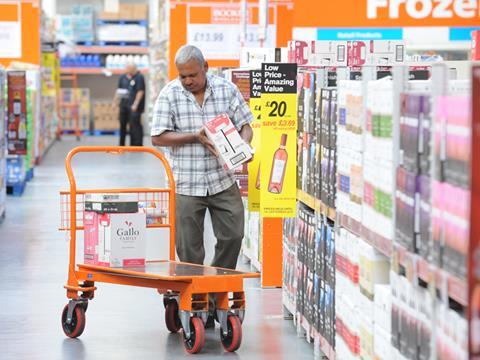 In the third quarter (13 weeks to 23 November 2019) Booker's like-for-like sales increased by 5%, while in the six-week festive period until 4 January they grew by 2.3%.
Over the combined period like for likes grew by 4.1%, while total sales increased by 3.4%, rising to 3.8% excluding tobacco.
"Whilst the market was subdued, [Booker] sales grew strongly across the 19-week period. The acquisition of the assets of Best Food Logistics is proceeding as planned and we anticipate completion in early March," Tesco said its trading statement.
Tesco's UK like-for-like sales increased by 0.1% over the Christmas period but fell by -0.4% in the third quarter. Over the combined 19-week period like for likes declined by -0.2%.
The grocery multiple said it outperformed the market in both volume and value sales over the Christmas period, with a strong performance in fresh food.
Tesco chief executive Dave Lewis: "In a subdued UK market we performed well, delivering our fifth consecutive Christmas of growth.
"In our centenary year, our customer proposition was compelling, our product offering very competitive and thanks to the outstanding contribution of our colleagues, our operational performance was the best of the last six years. As a result, this Christmas we had the biggest ever day of UK food sales in our history."