Tesco has announced plans to reduce opening hours in 134 of its 1,750 Express convenience stores in response to a "challenging, evolving retail environment".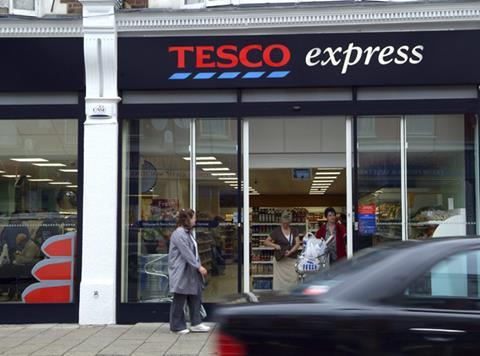 The changes at the affected stores - where customer footfall is lower – include a "slight reduction" in opening hours during quieter trading periods at the start and end of the day, and simplifying stock routines.
Tesco will also "simplify" the way it runs its 153 Metro stores to cater for increasingly convenience-driven shopper habits.
"The Metro format was originally designed for larger, weekly shops, but today nearly 70% of customers use them as convenience stores, buying food for that day," it said.
Jason Tarry, UK & ROI ceo, said: "In a challenging, evolving retail environment, with increasing cost pressures, we have to continue to review the way we run our stores to ensure we reflect the way our customers are shopping and do so in the most efficient way."
The changes will result in approximately 4,500 job losses.