Tesco has dropped a strong hint that it is developing a new, more upmarket convenience store format.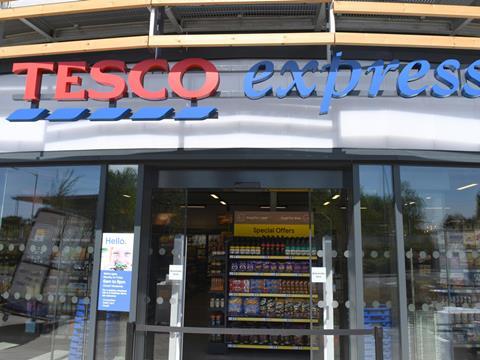 In an open day for investors, bankers and analysts this week, the company's senior management outlined plans to make its small store estate more profitable, including an "opportunity" to develop a chain of premium c-stores, potentially under the Tesco Finest brand. Under the projection supplied to analysts, the stores would run at 35% margin, with operating costs of 28% of turnover, leaving 7% as operating profit.
A 20-store trial of a new operating model for Express outlets had yielded a 20% saving on operating costs, a 25% reduction in capital and a 2% improvement in margin, the presentation stated. Cost savings and margin improvements are also being targeted for One Stop stores for the year ahead, while product ranges within Metro stores are being tailored more closely to either food for now or larger basket shops depending on their specific demographics.
The merger of Booker with Tesco has also delivered cost savings, the company maintained, with Booker delivering products more efficiently to One Stop stores and Tesco forecourts. The larger group was also yielding improvements in product quality, cost price, and margin for Booker's symbol group customers, Booker ceo Charles Wilson added.