Grocery spend fell by -1.6% in May due to disappointing spring weather, according to Nielsen research.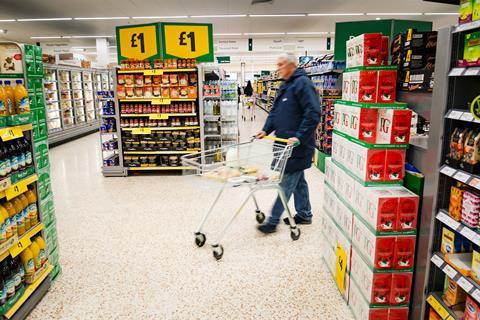 The data revealed that the sales decline in the past four weeks contrasted with a 5% increase during the same period last year, which was attributed to an early spring heatwave and celebrations around the Royal Wedding.
However, Lidl and Aldi continued to outperform the market, while sales at the Co-op are ahead of those at the big four.
Over a 12-week period ending 18 May, Lidl and Aldi enjoyed sales of +15.7% and +11.2% respectively year on year, while the Co-op Group (+2.7%) remained ahead of Morrisons (-0.1%), Sainsbury's (-2.0%), Asda (-0.1%) and Tesco (+0.3%), Nielsen said.
Nielsen's UK head of retailer and business insight, Mike Watkins, said: "Consumer confidence remains unchanged and with the cost of household bills continuing to rise, and 40% of households feeling insecure about their finances, the economy remains the number one concern for shoppers.
"The result is that shoppers remain cautious about their grocery spend as they look to manage their overall household budgets.
"However, recent advertising seems to be resonating well with the 12 million households looking to save money on grocery shopping and we anticipate that shoppers will be responding well to the price cuts and promotions associated with the milestone anniversaries at Sainsbury's and Tesco.
"Yet it's important to note that the structural shift of sales away from traditional supermarkets continues, with Aldi and Lidl still gaining combined market share. With six in 10 households visiting these two discounters every four weeks - compared to 40% just five years ago - and new store openings, they continue to grow sales fast."