Lidl has announced plans to open 40 new stores the south east of England as part of a £500m investment.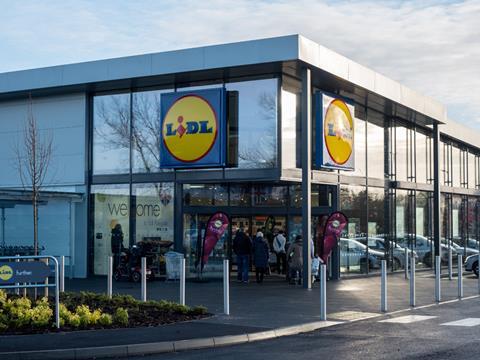 The stores will be located in Alperton, East Acton, Hackbridge, Watford and across central London, with the investment taking place over five years.
The German discounter, which already has 88 stores within the capital, will also build a new 250,000sq ft UK head office in Tolworth, a new warehouse in Luton and expand its Belvedere distribution centre.
Lidl GB chief executive officer Christian Härtnagel said: "It's coming up to 25 years since we first launched in London, and in that time, we've grown to almost 90 stores, employing more than 5,000 people. London is at the heart of our growth plans across Great Britain, and we are proud to be in a position where we're continuing to create new jobs.
"Our £500m investment reflects the scale of opportunity we have to bring our quality produce to even more of the capital's communities, at prices that make it affordable to everyone."
Lidl also announced plans to open its most central London store to date on Tottenham Court Road.
Lidl GB chief development officer Ingo Fischer said: "We are incredibly excited about our plans to open a new Lidl store on Tottenham Court Road, right in the heart of London. This comes as a direct result of continued customer demand for the Lidl offering across the capital and joins a pipeline of new stores planned for the near future."
The supermarket currently has 760 stores and 13 warehouses across the UK.
In the 12 weeks ending 18 May, Lidl enjoyed a 15.7% sales rise year on year, according to Nielsen.