Total grocery spend in the UK fell by -0.5% over the past four weeks, despite the start of warm summer weather and a number of sporting events, according to Nielsen research.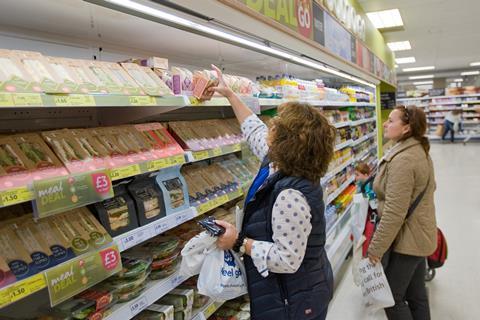 The data revealed that the sales decline in the past four weeks contrasted with a +4.5% increase during the same period last year, which was attributed to the hottest June in 20 years, the early heatwave in July and the increase spending during the World Cup.
However, Lidl and Aldi continued to outperform the market over the past 12 weeks, while sales fell at every major supermarket group.
Over a 12-week period ending 13 July, Lidl and Aldi enjoyed sales of +12.8% and +8.5% respectively year on year, while the Co-op Group (-1.0%) remained ahead of Morrisons (-3.1%), Waitrose (-2.9%), Sainsbury's (-2.4%), Asda (-2.2%) and Tesco (-2.2%), Nielsen said.
Nielsen's UK head of retailer and business insight, Mike Watkins, said: "Our latest data shows that some of the weakness in recent grocery spend is linked to the strong summer of 2018, where the warm weather peaked and consumer spirits were high on the events of the World Cup.
"This year, retailers have had to work harder to drive shoppers to spend, and the increase in press and TV advertising spend proves that retailers are looking at more creative ways to achieve this. However, the drop in sales is also a sign that consumers are starting to change how they spend.
"Consumer confidence index in Q2 fell to the lowest level since Q4 2014 (down to 94 from 98 in Q1 2019), with 52% of consumers revealing that they are now switching to cheaper grocery brands to save money, compared to 44% in Q1 2019. This suggests that with the summer holiday season now underway, retailers will need to push hard to encourage shoppers to keep spending - particularly while the sun still shines - as there may well be clouds on the horizon."