Independent retailers have welcomed the government's plan to relax lockdown restrictions from 4 July including the reduction of social distancing space from two metres to 'one metre plus'.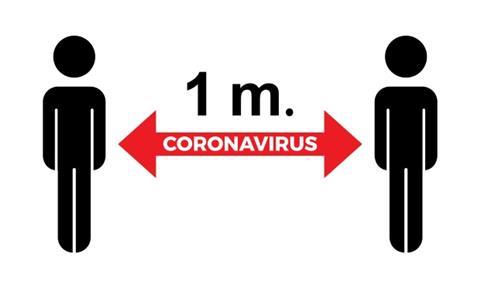 Announced by the Prime Minister Boris Johnson, the new measures are expected to help retailers who have been maintaining social distancing in stores to keep staff and customers safe.
Mos Patel, who owns Family Shopper Broadoak, Ashton-Under-Lyne, and Premier Heyside in Oldham, said the move to one metre plus would be "a big help".
"With two metre restrictions, queues were a bit longer and we were losing a lot of customers. Even in a big store, two metres is a large space and it made it difficult to restock shelves if there were customers passing along the aisles. Reducing the distance will help with all of this."
Rather than go overboard with floor stickers, Mos had placed smaller red dots around the store to mark out two metre spaces, something he said won't be difficult to adapt to the new distance when it is implemented. He added that expects the queues at depots to reduce as well. "We've been queuing up at the cash and carry for half an hour each time, even when we're only getting a few bits. That's time we could spend doing something else so hopefully it'll be quicker there as well."
Amish Shingadia of Londis Caterways in Horsham, West Sussex also welcomed the announcement. "We'll be able to get more customers inside the store and reduce queuing as well as make it easier for staff to work.
He did express concern that while queues would be reduced in his and other independent stores, the same would apply for larger supermarkets so there may be a trend of people returning to them.
Association of Convenience Stores chief executive James Lowman said: "Convenience retailers will welcome the clarity and timetable towards more businesses reopening, especially where they trade alongside hospitality and foodservice outlets. We would encourage retailers to work with other local businesses to manage local issues like queueing outside different businesses.
"The move from two metre distancing to 'one metre plus' will mean shops can change some of their current safety practices. We have led throughout this crisis by providing clear advice on how to comply with government regulations and guidance, and we will be help our members by explaining how the new policies can work in practice through physical features like floor markings and protective screens at till points."