Scottish stores are preparing for the 10th annual Scottish Food and Drink Fortnight, set to run from 31 August to 15 September.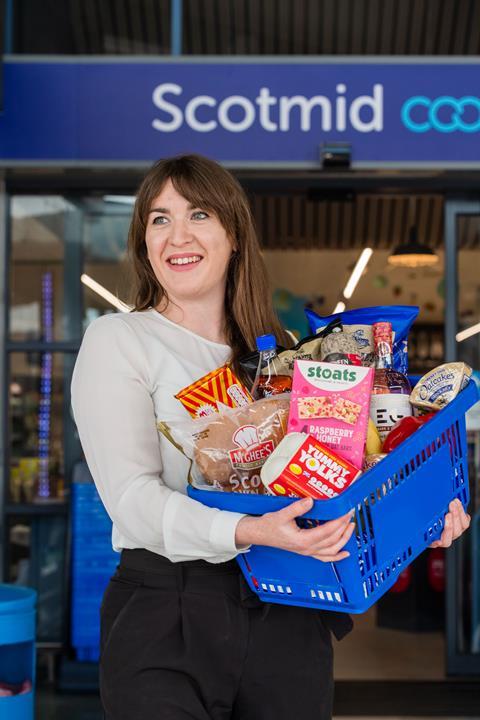 Organised by Scottish Food and Drink, the Fortnight is designed to showcase the best of Scottish produce from long-established brands to small local producers, as it seeks to help the industry approach a worth of £30bn.
Scotmid stores will be stocking an extensive range of popular Scottish produce to support the fortnight, both in chilled and ambient.
Scotmid local sourcing manager Kirsty George said: "We're really excited about the imminent arrival of Scottish Food & Drink Fortnight because it gives us another opportunity to shine the spotlight on the best produce from Scotland's larder.
"Adding to already extensive list of Scottish own label meats, cheese and fresh produce, we're planning to use the event as a springboard to launch Mrs Tilly's new Tablet Popcorn whilst also promoting well established brands Mackies Crisps, Border Biscuits and Castleton Fruit.
"We also have a number of new Scottish offerings such as Growers Garden's Broccoli Crisps and Shore Seaweed Snacks.
"Our stores will be getting fully involved and we have our Scottish baker counters in every store, supplying fresh products daily.
"Plus at our larger stores there will be promotion bays filled with Tunnock's products. Our members and customers are unswervingly loyal to Scottish produce and, as a Scottish retailer, we are fully committed to shouting loudly about Scottish Food & Drink Fortnight."
Spar Scotland is also supporting the campaign across all of its stores by highlighting its range of Scottish suppliers.
Promotions will run on Scottish lines including Highland Spring, Irn-Bru, Barr Soft Drinks, Kerrs Bakers and Mrs Tilly's.
Activities will include an advert on Spar Radio, social media posts and competitions, PR, and themed in-store merchandising kits including posters, shelf cards and seasonal bays.
Shelf edge labels will also feature regional words and their English translations, tailored to the store's area.
Spar Scotland chief executive Colin McLean said: "We work with a huge amount of local, Scottish suppliers and we are delighted to have recently introduced Grahams the Family Dairy and Castleton Fruit Farm to our supplier network.
" I am looking forward to seeing more Scottish local producers stocked in our Spar stores."