Twelve Spar Scotland stores are trialling new in-store stands for the Scottish government-funded Healthy Living Programme.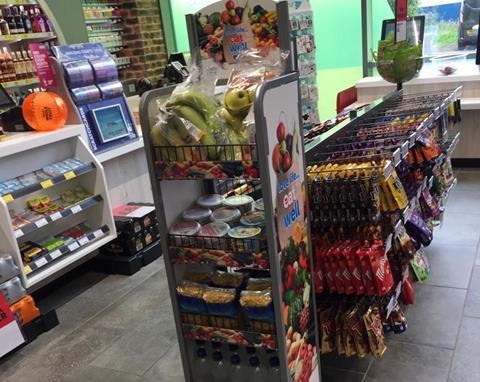 Each stand in the CJ Lang-owned stores will be merchandised with the same healthy products including loose fresh fruit, water, porridge and more.
The Healthy Living Programme has been working with convenience retailers since 2004 and highlights fruit, vegetables and healthier products available in stores. The programme aims to connect local schools with convenience retailers.
CJ Lang marketing manager Paula Middleton said: "We are delighted to work with Healthy Living Programme on this trial. We will monitor sales throughout the test period to see what impact the stands have in store.
"We continue to support Healthy Living Programme and the work they are doing to highlight healthier products in convenience stores. It is very important that we encourage customers to embark on a healthy lifestyle and eat healthily."
SGF Healthy Living Programme field manager, Gillian Edgar, said: "The Healthy Living Programme are excited to be given the opportunity to trial our new stands with Spar Scotland.
"The trial will see the stores promoting not only fresh produce but other healthier products at the front of the store. This is a positive example of how Spar Scotland is taking on the role of responsible retailing and ensuring their customers have a healthier option to choose from."