An independent retailer in Scotland has extended the sale of locally-produced glass-bottled milk - including a deposit return scheme - to her second Day Today store.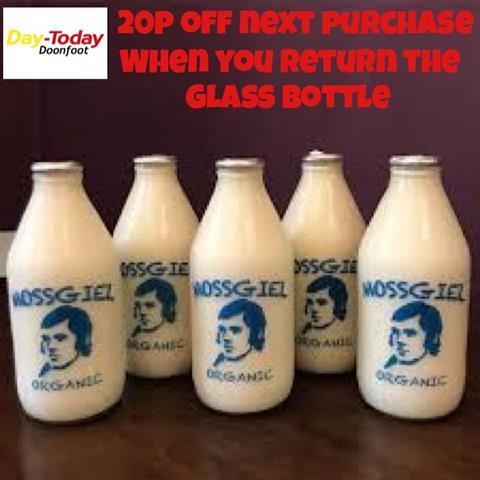 Mandi Duncan, who co-owns two Day Today stores in Troon, South Ayrshire, now stocks the locally-produced Mossgiel milk in her Doonfoot store after launching it in the Barassie store a couple of years ago.
The non-homogenised milk is produced in the nearby Mossgiel farm from pasture-fed, free range organic cows.
The milk is sold in one pint glass bottles for £1.40, with customers receiving 20p off their next shop when they return the bottles.
Mandi said the product was growing in popularity among her customers, both young and old.
"The people who buy it love it," she said. "The older generations love the taste of proper milk and it's nostalgic for them – and younger people like the health benefits and the no-plastic element.
"We communicate the benefits of the milk on leaflets provided by the farm. The margins are fine – we pay 95p a bottle, and it's supporting a local business so it's very gratifying for us."
A number of independent retailers have introduced bottled milk in store over the past year. Select Convenience Bents Green in Sheffield celebrated the popularity of its glass-bottled milk, supplied by Our Cow Molly, on Facebook this week. "You, our customers, really do love Our Cow Molly milk in glass bottles – and our return scheme is really working," its Facebook post said.