Retail chain Scotmid has announced an extension to its partnership with PayPoint.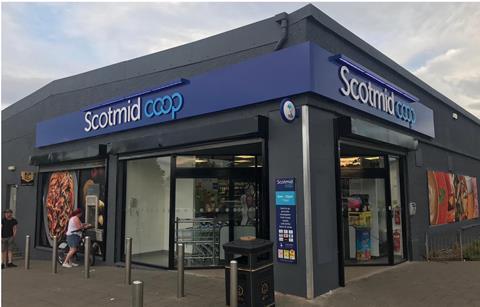 The deal will see the continuation of PayPoint services across 211 Scotmid, Lakes & Dales and Semichem stores, including its Cash Out service, which enables payments to be made to vulnerable people. During the last three months of the pandemic, more than 44,000 Cash Out payments have been processed through Scotmid stores, providing access to emergency funds to a total value of £1.5m.
Scotmid has also recently rolled out PayPoint's Collect+ Store Scan app in their stores. It is the first multiple retailer to use the app across their handheld devices, allowing parcels to be processed anywhere in store.
With more than half of PayPoint transactions taking place outside of office hours, communities served by Scotmid can continue to access payment and parcel services at a time of their choosing, including Ridacard payments for Lothian Buses and payments for more than 20 Scottish Councils.
Client services director at PayPoint Danny Vant said: "We are delighted to have the opportunity to support another regional Co-operative Society and help transform convenience services across Scotland, Northern Ireland and the North of England. Scotmid's trading area means PayPoint will be helping a significant portion of the population to shop and pay their bills, all in the same place, using the latest and best retail technology."
Retail operations director at Scotmid Gavin Randell said: "We have a well established relationship with PayPoint, spanning nearly two decades. The extension of this partnership will enable us to continue offering a flexible and valuable service to the communities we serve, and integration of the PPoS system will help our store teams improve their operations even further."