Morrisons has announced a -1.7% decline in like-for-like retail sales in the 22 weeks to 5 January, while growth at its wholesale arm was negated by lower total sales at McColl's stores.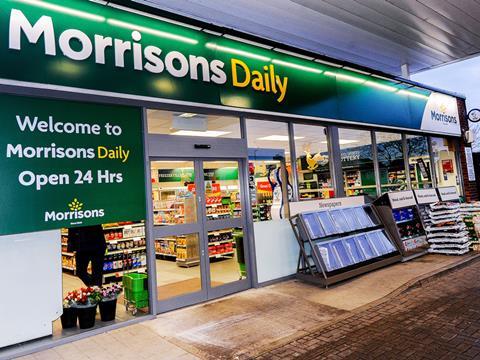 Throughout the period trading conditions remained "challenging", with group like-for-like sales including fuel down -2.8%, the company said.
Wholesale sales grew with most of its customers, but overall growth (0.0%) was impacted by the lower total sales at McColl's, it added.
It said sales at the first 10 c-stores converted from McColl's to Morrisons Daily were "strong", with the trial scheduled to be extended to another 20 or so stores during January and February.
Morrisons chief executive David Potts said: "It was encouraging that during an unusually challenging period for sales, our execution was strong and our profitability robust, demonstrating the broad-based progress we have made during the turnaround.
"This was again down to the hard work of Morrisons exceptional team of food makers and shopkeepers. As always, we will take some learnings into the new year, and look forward to 2020 with a strong plan and solid foundations on which to continue to grow."
Nielsen figures released on Tuesday revealed that Morrisons' sales in the 12 weeks to 28 December declined by -2.5%, lower than any of its competitors.