Independent retailers have expressed relief that the period of uncertainty leading up to the General Election has come to an end and that they can "move on" with the job of running their businesses.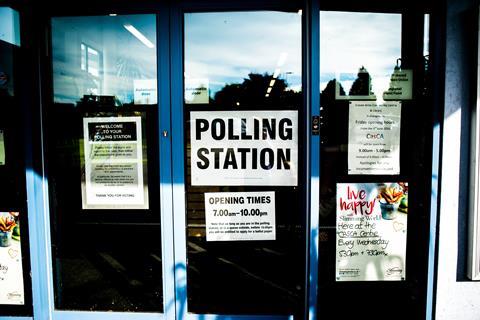 Following the Conservative Party's majority win in the General Election on December 12, many retailers that C-Store spoke to expressed relief that there would not be any further instability and uncertainty brought by a new government.
Justin Whittaker, owner of MJ's Premier in Royton, Greater Manchester, said: "I'm feeling really positive, at last as a country we can just get something done and move on. Whatever the challenges we'll deal with them."
Romi Mediratta of Londis Lane End in High Wycombe expressed a similar view.
"It was the result I hoped for. I think stability is so important right now and I was afraid of all the additional uncertainty that a new government would bring at this stage," he said.
Bedfordshire retailer Kishor Patel also said he was "optimistic about the future" now that the uncertainty was over.
"This decision will bring stability to the economy and I expect to see a confidence boost. We have been holding back on investment for the past few months but that will change now that we are more certain on what will happen to interest rates. We just need to see how Brexit pans out now but at least there will much less political in-fighting with such a majority win," he said.
Premier retailer Sam Coldbeck from Hull added: "It was the result I wanted and I hope that over the next five years the Conservative party make good on their pledges with things like sensible rises to the National Living Wage that support small businesses."
However, not all were positive about the result. Norfolk retailer Nigel Dowdney said: "The result was a complete shock to me. I am a Labour supporter rather than a Brexit person and I am deeply concerned about the impact and disruption to the market that Brexit will now cause."
The Association of Convenience Stores (ACS) said the new government offered an opportunity for retailers to highlight the sector's issues, given one in 10 MPs were new to Westminster.
ACS head of policy & affairs Ed Woodall said: "We have got to get in there and introduce ourselves to the new parliamentarians and introduce them to the sector. There's also good opportunity for retailers to engage with them early.
"There's great opportunity to get them into their stores, talk them to about the issues and about the manifesto pledges, and ask them how they are going to deliver them."