Convenience retailers say they are feeling generally optimistic about the future now that the UK has officially left the EU and entered the Brexit transition period.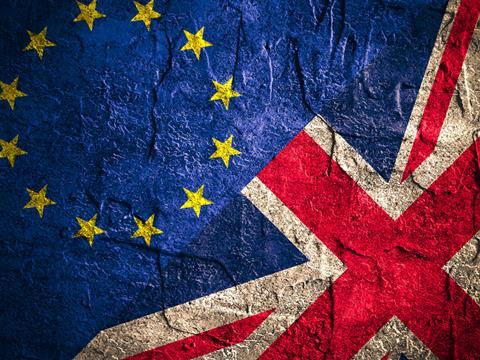 The UK officially left the EU on Friday (31 January), but current rules on trade, travel, and business for the UK and EU will continue to apply during the transition period until 1 January 2021.
Romi Mediratta, of Londis Lane End in High Wycombe, described the move as a "positive step forward".
"Regardless of whether you voted for Brexit or not I feel that there is a general sense of relief that things are finally moving ahead," he said.
"There is now an end in sight to the instability and uncertainty that has dogged us for years. We had been holding back on investments to some degree, so we will soon be able to start planning larger investments for the good of our business.
"Our expenses keep rising, the latest rise in the National Living Wage will certainly hit us, so it's vital that we look for ways to grow our business and we need to maintain a positive outlook in order to do that," he added.
Leslie Francis, owner of Spar Enham Alamein in Hampshire, also said she was glad to no longer be "held in suspense."
"This period of waiting has gone on for far too long and has had a real impact on consumer confidence. There still remains a feeling of uncertainty though and it will take a while for changes to filter through; we'll just have to adapt as needed," she said.
Dennis Williams, of Broadway Convenience Store (Premier) in Edinburgh, also said he was glad that progress was "finally happening".
"The issue of Brexit has contributed to so much uncertainty in recent years and the quicker it happens now, the better in my opinion," he added.
In Mickleton, Gloucestershire, Nisa Village stores owner Harj Dhasee said he was maintaining a "positive outlook".
"All we can do is move with the times and ride the wave. I've certainly been glad of my symbol group membership in recent months. The support and back-up has been invaluable in these recent uncertain times," he added.
The retailers' generally positive outlook is echoed by new research from the MCA and HIM's Top Of Mind Report 2020, which revealed that 58% of industry professionals from across the UK food and drink sector did not expect the market to deteriorate in 2020.
The figures paint a much more positive picture than in the 2019 report, when 71% of industry professionals said they did expect the market to deteriorate.