The Association of Convenience Stores is urging independent retailers to host store visits during the General Election campaign with their local candidates to communicate the important contribution convenience stores make to their communities.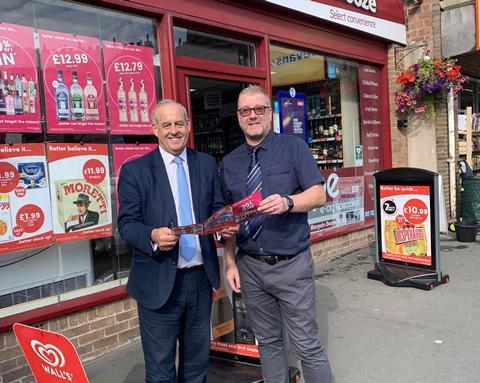 Hosting stores visits is an effective way for retailers to ensure that their local candidates are aware of the issues that affect their business, the ACS said.
It can also help the parliamentary candidates understand how to support the convenience sector as a whole.
ACS chief executive James Lowman said: "Inviting your local candidates to your store is a great way to give them a better understanding of the practicalities of running a convenience store and emphasise the positive role that local shops play in the communities that they serve.
"We would encourage retailers to consider hosting a store visit so that they can talk to their local candidates about their concerns and explain how policy decisions affect our sector."
ACS' top tips for hosting a store visit:
Give the candidates a quick tour of your shop to show them the goods and services you offer the community. Consider introducing them to a couple of members of staff.
Discuss the challenges or specific issues which are affecting your business in a quiet area of the store.
Get a picture with the candidates inside or out the front of the store; you can send this to Eleanor.O'Connell@acs.org.uk or tweet @ACS_LocalShops #mylocalshop.
The ACS has developed a video to provide retailers with guidance on how to run a store visit.
A number of retailers have benefitted from engaging with their local MPs.