An independent retailer who has single-handedly campaigned against illicit tobacco sales on Facebook has scored a major victory for responsible traders, after the social media platform finally committed to taking action against individuals caught advertising illicit tobacco products on its site.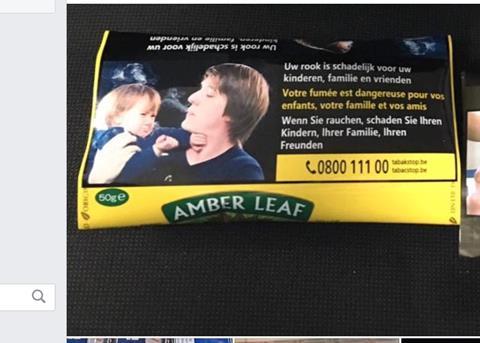 Kate Mills, owner of Heath Stores in Horsmonden in Kent, has reported well over 30 posts advertising illicit tobacco to Facebook in the past three years, but "hardly any were ever removed by Facebook," she told Convenience Store.
"Every time I would see a post clearly advertising illicit tobacco I would report it to Facebook, but the vast majority of the time Facebook would just reply telling me that the post was not in breach of its Community Standards," she said.
Instead, Facebook administrators advised her to block posts she found "offensive" or "distasteful" or unfriend or unfollow certain individuals.
Kate then escalated the issue by reporting each post to her local MP (Tunbridge Wells) and Business Secretary Greg Clark, who took up her fight.
In an email from Clark to Kate today (22 July), Clark said that Facebook had finally committed "to taking action against individuals advertising illicit tobacco products on its platform".
"According to their public policy manager, Richard Earley, the social media site has concluded that the adverts you flagged up did violate local laws, and it will now be preventing these posts from being visible to users in the UK," he said in the email.
Kate said she was thrilled with the outcome. "I'm just so happy that finally these illegal sellers who take money away from responsible retailers and probably sell to underaged children can finally be stopped," she said.
"I feel really proud of what I've achieved and it shows what a difference independent retailers can make when we really make the effort.
"But it doesn't end here, all retailers who come across posts advertising illicit tobacco must now report it to Facebook too. If everyone plays their part we can really make a difference and stop this crime which is not just morally offensive but also depriving this country of taxes and legitimate businesses of sales."