Almost one year on from the Co-op Group's takeover of Nisa, store owners are receiving their first trading-related share payments and painting an improving picture of margins and store support, but say that plenty more still needs to be done.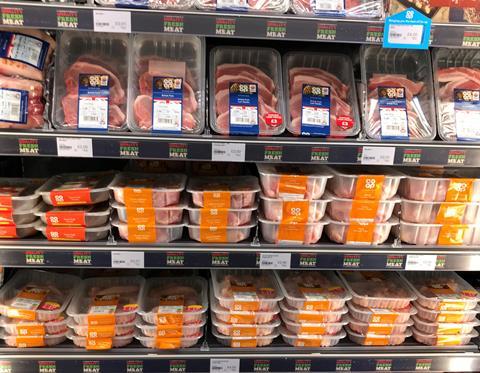 Under the terms of the deal, Nisa shareholders were to receive an initial lump sum plus deferred share payments over three years related to purchases, as well as additional rebates payable over four years.
Aberdeen Nisa retailer Sid Ali was satisfied with his first share payment last week, which met his expectations. He said that while not all retailers' concerns had been acted on yet, he was reassured that the Co-op was listening.
"The Co-op wants to get it right and by its own admission mistakes have been made. It is getting there, though. The price of milk has come down and it is working on bread.
"Margins are also improving. We're now seeing about 30% on chilled, 35% on frozen, but other categories such as meat remain next to nothing so there's more work to be done."
The Co-op own-label products, which now account for one in six products sold via Nisa, are the takeover's biggest boon so far, Sid added.
"I can buy with much better confidence than I could before, because shoppers trust the brand and want to buy into it," he said. "Some items such as smoked salmon which never sold before, are now flying off the shelves and that's down to the brand."
Nisa retailer Kishor Patel is awaiting his share payment, which he expected to meet his calculations. "We are certainly seeing the benefits of Co-op own label, but an even bigger benefit is the financial security that the Co-op provides members. In the current climate that's very reassuring. But there's still more to be done.
"We need greater in-store support and margins still need to come up. We need to be much closer to 30% in order to be sustainable, but things are improving."
Referencing availability, a spokeswoman for Nisa said: "We are committed to delivering a quality service to Nisa partners and availability levels are a key indicator of our success.
"Nisa retailers are currently enjoying good rates of availability, with last week availability achieving 98.1%. Year to date the figure is 97.6% which is a 2% improvement than year to date for the same period last year," she added.
"I was hoping the takeover would fix availability, but we're not there yet and there is still some way to go on margins, but it's better than any of the alternatives."
Jamie Keshwara, four Nisa stores in Cambridgeshire and Norfolk
"I am still not sure about the whole thing. Prices are better, ranges are probably better, but Co-op products are not selling all that well. But then there is nothing else in the market."
Siva Theivanayagam, five Nisa stores in Peterborough