Nisa has rolled out a mobile app for its retail partners following a successful trial.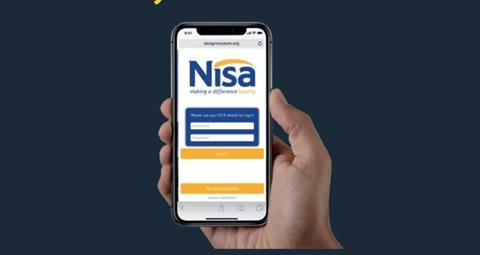 The app, available to download from the App Store and Google Play, has been released for Nisa partners to make it easier for them to trade with the business.
The app has been designed as a simple, no cost tool that will assist retailers in a wide range of activities including ordering, price checks and delivery tracking, as well as new functionality via intelligent push notifications that direct retailers to specific products, web deals and news updates relevant to their business.
It has a scanning function allowing the creation of orders and searching for products using the built-in camera on a mobile device, avoiding the need for retailers to purchase additional dedicated hand-held scanning equipment which can be costly. In addition, several search tools have been added to the new app which allow filtering based on commodities, price and desired margins.
A utilities function allows retailers to quickly calculate any combination of margin, cost or sell to help maximise profits in store. The app is available now in Apple and Google Play stores and is accessed by retailers simply logging in with their existing Nisa details.
Head of IT at Nisa Peter Walker said: "The tool has been created to provide a simple interface for regular partner activities via an easy to use app. Retailers can quickly create full orders, order web deals in real time, view receipts and track deliveries physically as they are en route to store."
Walker added that it also provides push notifications to retailers for promotions.
"One of the new features we're most proud of is the ability to target and update Nisa partners via intelligent push notifications to automatically direct them to specific products, promotions, web deals and news updates via a single click.
"Working in conjunction with a head office-based targeting system, this allows notifications to be sent to specific partner groupings and demographics providing immediate awareness of new offers which can then be ordered directly from the app by a simple click on the notification.
"The ability to integrate to delivery tracking is another great benefit, reducing the need for calls to the Nisa helpdesk for ETAs on deliveries in transit."
The app was trialled with several Nisa retailers before being fully rolled out.
One of trial participants Chris Taylor of Taylors of Tickhill said is the "most useful tool Nisa IT department has created to date". "All the information required to manage the stock for your store is in the palm of your hand. I find the product catalogue with pictures of the products particularly useful when trying to re-merchandise areas of the store and there is no more need to go back and forth from the office PC.
"The delivery tracker is also very useful, with live information on where my delivery is. I really do think all stores should download and use this tool. Each will find that it delivers in all areas needed."