A no-deal Brexit will likely result in "selective and unpredictable" food shortages, as well as price increases, MPs have warned.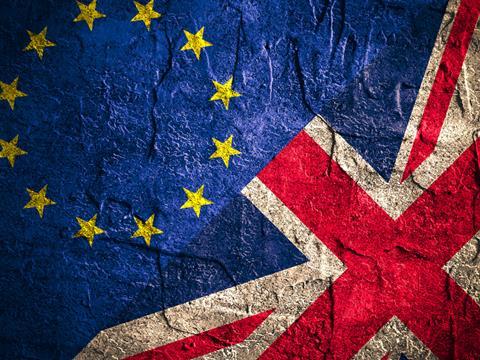 The cross-party Exiting the European Union Committee stated that, in the event of a no-deal Brexit, border checks were expected to increase delays in agri-food supply chains, 40% of which currently pass through the crossings at Dover and Folkestone in Kent.
The committee's report, The consequences of 'No Deal' for UK Businesses, cited evidence supplied by the Food and Drink Federation's chief operating officer, Tim Rycroft, who said the shortages would likely include fresh fruit and vegetables, particularly as the end of October marks the point when the UK moves away from domestic production and becomes more reliant on imports.
Chicken, confectionery, infant milk formula and bread could also be affected by shortages, he added.
"He [Rycroft] noted that even though the UK produces a lot of chickens, they are sent to the EU for processing and then reimported. We also heard that the UK does not have enough milk powder processing capability which will impact on availability of confectionary and infant formula. Neither does the UK grow enough high-protein wheat, relying on a lot of imported wheat for bread," the report said.
The MPs called on the government to "clarify urgently" what replacement provisions would be put in place to ensure the safety of the UK's food in the event of a no-deal Brexit.
"A no deal exit will also see the UK cut off from the European Food Safety Authority and Rapid Alert System for Food and Feed which ensures that food health risks can be quickly notified and managed," the report said.
The MPs concluded in the report that attempting a 'managed no deal' "cannot constitute the policy of any responsible government".
Commenting on the report, the FDF's Rycroft said: "A no-deal exit from the EU would be disastrous for the UK's food and drink industry, as we said in our evidence to the committee.
"Within weeks it is likely that shoppers would notice significant and adverse changes to the products available and random, selective shortages. Limited shelf life products would face the most immediate risk.
"The run up to 31 October 2019 is particularly stark. Food and drink manufacturers will not be able to secure additional frozen and chilled warehousing space or logistics capacity for stockpiling, as the required space is already booked for the peak Christmas production period. Manufacturers will therefore have no spare production capacity or ability to store ingredients and finished products. UK food imports will climb from autumn onwards as fresh food stocks decline, so any 'no deal' disruption will have a major impact on availability."