Two thirds of shoppers (61%) expect there to be food shortages as a result of Brexit, an online survey of 1,000 consumers conducted by HIM has found.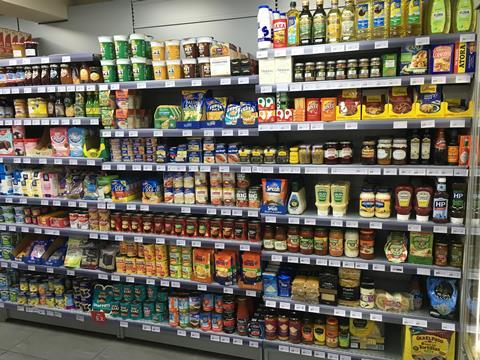 And with less than 10 weeks to go until the 31 of October deadline, some 14% of shoppers have also already begun stockpiling food products, the survey also revealed.
Furthermore, 30% of consumers plan to stockpile products in the coming weeks, with tinned foods (17%), frozen foods (11%) and over-the-counter medication (10%) the most popular categories according to the survey, which was conducted last month.
Independent retailer Romi Mediratta, of Londis Lane End in High Wycombe, Buckinghamshire, said he had already noticed some shoppers stockpiling products from his store.
"A handful of customers have been stockpiling products like dried pasta, ambient sauces and tinned vegetables in advance of the Brexit deadline and I'm expecting the trend to grow the closer we get," he told Convenience Store.
Availability of fresh fruit and vegetables concerns shoppers the most, with 41% of consumers who believe there will be shortages, expecting fresh produce to be affected.
Close behind was meat with 28%, over-the-counter medicine with 25% and fish 23%.
However, close to half (43%) of shoppers think that Brexit provides an opportunity for retailers to stock more British products.
HIM research & insight director Val Kirillovs urged retailers to reassure shoppers: "Shoppers are more pessimistic about the outcome of Brexit now than they were prior to the original March deadline.
"To avoid irrational consumer behaviour, retailers, suppliers and wholesalers can work together to keep refining plans for different scenarios and keep reassuring shoppers ahead of the outcome of 31 October."
"In every difficult situation we should look for hidden opportunities, we know that nearly half of consumers believe Brexit provides a great opportunity for retailers to champion local, British products.
"There is an opportunity for retailers to shout about the origin of their produce and generate optimism amongst their shopper base," he said.