More than 40% of UK consumers think convenience stores will have emptier shelves after Brexit, but 74% expect no reduction in choice and availability of grocery in online channels, according to new HIM research.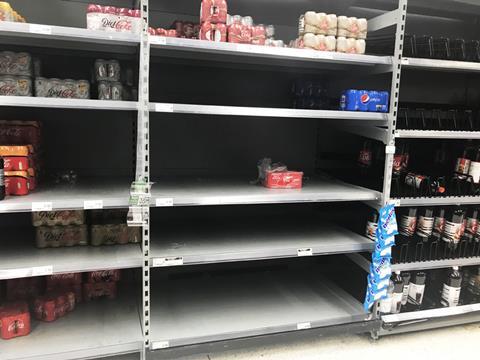 The survey of 1,000 shoppers found that 74% expect food prices to rise after Brexit, with one in four expecting prices to increase 'a lot'.
Shoppers are also planning to buy more food and drink produced in the UK. Some 11% of consumers have already begun implementing this behaviour, but 16% of shoppers are planning to so ahead of Brexit.
Supermarkets are predicted to be most at risk of reduced availability, with 44% expecting emptier shelves in this channel. Convenience is not far behind at 41%, but most consumers believe that online shopping will have the best availability following Brexit.
The majority of shoppers (64%) are not planning on making any changes in their shopping habits in order to prepare for Brexit, but 13% of consumers are planning on "stocking up" on food.
Nearly three in four (74%) of these shoppers have begun stocking up on tinned and canned foods, the most popular category to stockpile.
HIM senior insight manager, Blonnie Walsh, said: "While shoppers are not expecting to change their shopping habits as a result of Brexit, they are expecting there to be availability issues.
"As a consequence of low stock volumes in store, some shoppers believe they will be pushed to use online for their grocery needs. Those retailers that are currently operating online will be in a position to mitigate the impact of this perception, however those reliant purely on store footfall face the challenge of managing and reassuring shoppers."