A Nisa Local store in Lancashire has reopened following the completion of a £150,000 refurbishment.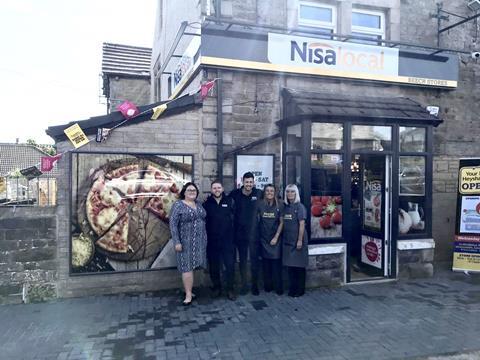 The shop floor at Nisa Local in Heysham, Morecambe has been expanded by 360 sq ft and the store has been upgraded to Nisa's latest Evolution format fascia
Store owner James Brown said he was delighted with the results and that the store has never looked better.
"The store has been in my family for almost two decades and this is the first time it's had work of this scale done," he said.
"Our regular customers have been coming to us for as long as I can remember, and I think the new look of the store has exceeded their expectations."
The internal signage and counter in the store have been replaced, while a brick effect décor to the walls, window graphics and an LED-backlit spirits display have also been added.
"As a smaller store, I feel that the expansion to the shop floor has been one of the biggest changes" Brown added.
"Nisa's format and development team have done a fantastic job at utilising the space and the modern graphics now highlight specific sections of the store, meaning shoppers can easily navigate the aisles to find what they are looking for.
"The staff and I do our best to look after the store and keep it looking fresh with a regular cleaning schedule.
"Converting to the latest fascia has given the store a more modern, updated feel and has transported the building into the 21st century, delivering exactly what our customers expect from a local convenience store."