Sales of own-label have soared at Nisa outlets in the past year, with one in four products sold through Nisa now an own label one.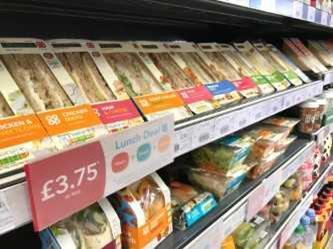 Combined sales of Heritage and Co-op Group own brand products to Nisa retailers have increased by a 42.5% year-on-year, while the introduction of Co-op Group own-label products into Nisa partner stores accounted for one in five of total sales through Nisa.
According to HIM research, fewer than one-fifth of convenience store baskets contained an own-label product this year, with this proportion in slight decline compared to 2018.
Nisa sales director Steve Leach said: "Despite research suggesting a decline in own label sales within the convenience sector, demand for these products continues to grow at Nisa, demonstrating the importance of a strong own label range to cater for price and quality-conscious consumers.
"90% of Nisa partners stock Co-op own label products and feedback from those stocking the range has been overwhelmingly positive."
Nisa partners are able to access almost 2,000 of the Co-op Group's own brand lines and around 800 products from Nisa's Heritage range.
Dan Brown, owner of Nisa Local Pinkie Farm in Musselburgh, Scotland, said: "The fresh range in Co-op own label is excellent and allows us to compete at the highest level so shoppers are coming to us before they even think about going to a supermarket. We have more than 1,400 Co-op lines in store now and chilled sales are up significantly, and margins are up too."