The Heart of England Co-operative Society chalked up its most successful trading day in history on Christmas Eve as shoppers flocked to their local stores to top up on festive essentials.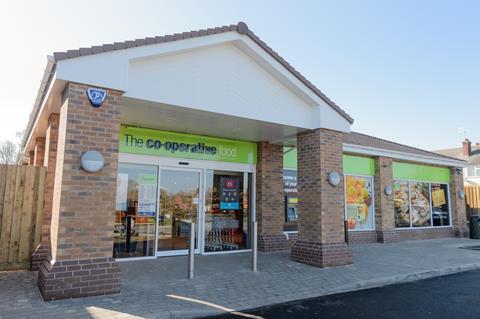 The record-breaking day came amid a successful period overall, as sales increased by 6.86% in the three weeks to 4 January, with like-for-like sales over the same period increasing by 5.18%.
Best sellers included Co-op Irresistable Prosecco, Bailey's Irish Cream, Taylor's Select Reserve Port, roast beef joints, Celebrations chocolates, Co-op mince pies and festive flower bouquets.
Among the best performing stores during Christmas week were the newly-renovated Southam, where sales were up 32.7%; Wellesbourne (32%); New Bilton and Galley Common, which both recorded increases of 25%; Attleborough, with a 22% rise; and Balsall Common, whose sales rose by 20%.
The Society's food division general manager Steve Browne said: "We have made a concerted effort in recent years to invest in our stores, not just visually but also in terms of the quality of our offering, our systems and staff training."
It had also focused efforts on improving individual offerings such as fresh and chilled foods and off licence.
Shoppers "reining in their spending" by shopping "little and often close to home rather than overspending in supermarkets" could have also played a role in the society's success, he added.
"We are delighted with the sales performance overall - particularly with the increase at New Bilton, which underwent a £750,000 last year, Attleborough, which was the subject of a £600,000 upgrade, and Southam, where we spent £507,000 on upgrading the store."
The Society begins the new year with two new stores – a £1.8m facility in Burbage, Hinckley, Leicestershire, which is part of a wider £4.5m investment for a new retail park complete with seven units, and a £2.1m facility in Hockley Heath, Solihull – the largest single investment in a food store in the Society's history.