Scottish Spar wholesaler and retailer CJ Lang has reported "strong" sales over the Christmas period.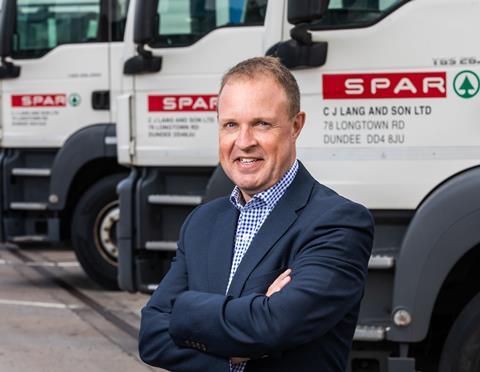 CJ Lang said delivered sales to independent Spar retailers increased by 8.9% in the four weeks to 4 January, while like-for-like sales for company-owned stores rose by 4.4% over the same period.
Year-on-year growth at CJ Lang has been driven by a strong licensed offer, food-to-go implementation and soft drinks, the company said.
CJ Lang ceo Colin McLean said: "We are pleased with how trading went over the Christmas period. As the Spar wholesaler for Scotland, we are focused on providing our customers with award-winning Spar own label products, together with the best Scottish local ranges and deals to give them a real reason to shop in our stores."
"We had a good Christmas trading performance across our Spar Scotland company owned stores, on the back of very strong sales growth the previous year. This success, alongside our overall solid performance in 2019, will ensure that we continue to attract new independent business in 2020.
"The growth in turnover confirms we are driving positive change, as outlined in our strategy last year. We would like to thank our customers and staff for all their continued support."
Spar and South West Spar distributor Appleby Westward have both announced positive Christmas results.
CJ Lang supplies over 300 Spar stores in Scotland.
Meanwhile, Spar Scotland is launching a new advertising campaign aimed at surprising shoppers with "fantastic deals" on key food and drink products available in Spar strores across Scotland.
In a series of TV ads being aired exclusively on STV, the new media campaign focuses on six headline products including Goodfella's, Irn Bru, Budweiser, Tennent's, Tanqueray and Golden Wonder.
The adverts will run from 26 January until 15 February 2020, and will reach more than 1.5 millions adults on average 3.8 times across Scotland, CJ Lang said.