The Southern Co-operative has announced a 4.7% increase in like-for-like sales over the four-week Christmas period.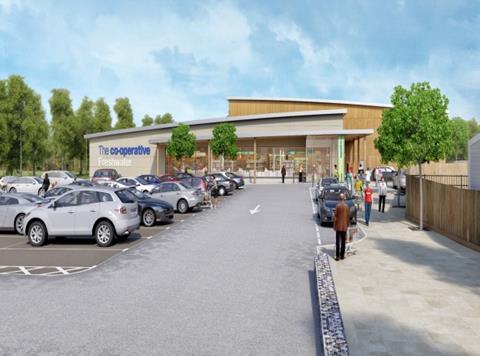 The sales increase in the four weeks to 29 December was seen across a broad range of products and built on a "solid" sales performance throughout 2019, the regional co-op said.
Mince pies proved "as popular as ever", while other high-selling products included the range of Co-op Irresistible snacks and festive bouquets.
Southern Co-op chief executive Mark Smith said: "Our teams across the business have worked hard to ensure that stores offer our communities a reliable place to pick up their essentials as well as those festive treats over the holiday period.
"We're pleased with the sales growth over Christmas this year which builds on a solid sales performance through 2019. This reflects on going improvements in store operations and the growing popularity of the Co-op range of products we offer.
"We're extremely grateful to all our hardworking colleagues who've made this possible, and to our customers for their support. It's a strength of our co-operative model that local people can share in our success, not least, through our continued support of local causes across the south."
The Southern Co-op operates more than 200 convenience stores across the south of England.
The Co-op Group also enjoyed a successful Christmas period, with sales outperforming the big four, according to Nielsen.