The government is analysing the feedback gleaned from its consultation on restricting the promotion and placement of food and drinks that are high in fat, salt and sugar (HFSS) in English stores.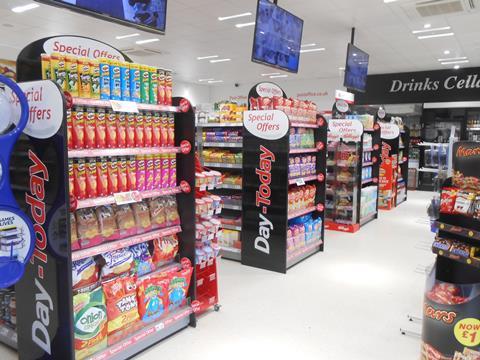 The consultation, which closed last week, asked for views on curbing volume-based promotions such as 'buy one, get one free' offers and free refills of sugary soft drinks.
It also asked for opinions on restricting the placement of HFSS food and drink at checkouts, aisle ends and store entrances.
Responding to the consultation, the Association of Convenience Stores (ACS) urged the government to exempt stores under 3,000sq ft from the regulations.
Making significant changes to the layout of small stores would be "impractical and could be extremely disruptive," the ACS said.
The ACS estimates that the cost of adapting convenience stores to comply with the proposed placement restrictions could cost up to £483m.
Chief executive James Lowman said: "We do not believe the government's role should be to dictate the layout of shops.
"For our members, many of which who run very small shops, banning several categories of product from main areas of the store will be expensive and impractical. We are also not sure how the government would intend to enforce these regulations.
"At a time when retailers are being told that trading standards don't have the resources to investigate widespread selling of illicit tobacco by criminals, and the police don't have the resources to investigate theft, abuse and violence against staff, allocating people and money to measuring the distance between certain products and the till does not make sense."
The ACS also urged the government to narrow the types of products that would fall in scope of the proposed restrictions.
"The products that are proposed to be in scope of the regulations could cover almost half of those sold in the convenience sector, including confectionery, soft drinks, food to go, bakery products and savoury snacks," Lowman added.
Narrowing the scope would avoid confusion and unintended consequences, such as restricting products that could form part of a nutritious meal, the ACS said.
ACS' full response to the consultation is available here
Scotland and Wales are already planning to implement in-store restrictions on HFSS promotions and product positioning.