The government has confirmed plans to end the sale of energy drinks to children under the age of 16, in one of the final announcements under outgoing prime minister Theresa May.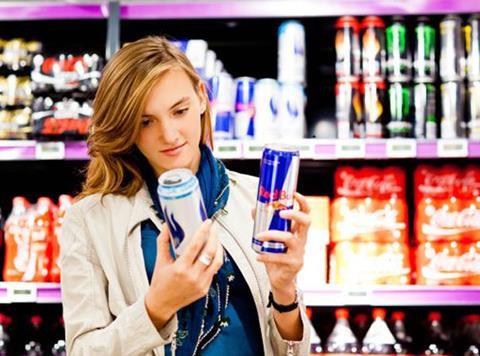 The policy announcement, which forms part of the government's childhood obesity plan to reduce childhood obesity by 50% by 2030, would see retailers restricted from selling high-caffeine drinks to children in a bid to end "unhealthy behaviours and deprivation".
It was released in a Green Paper, which also stated that the government would extend the Soft Drinks Industry Levy (SIDL) to sugary milk drinks "if the evidence shows that industry has not made enough progress on reducing sugar".
The 'Advancing our Health: Prevention in the 2020s' document states: "Energy drinks are soft drinks that are typically distinguished by their significantly higher caffeine content. Although diet versions are available, regular energy drinks on average contain more calories and sugar than other regular soft drinks.
"Research has suggested that excessive consumption of energy drinks by children may affect some children adversely. In addition, energy drink consumption has also been associated with unhealthy behaviours and deprivation.
"Last year we consulted on ending the sale of energy drinks to children. The consultation showed overwhelming public support, with 93% of consultation respondents agreeing that businesses should be prohibited from selling these drinks to children. Teachers and health professionals, in particular, were strong in their support for the government to take action."
Association of Convenience Stores chief executive James Lowman said: "We have encouraged the government to provide clarity on an age restriction for energy drinks and helped them consider the impact on retailers.
"We think 16 is the appropriate level as it aligns with over half of convenience retailers' existing voluntary policies on energy drinks, and this is the age group for which the impact of energy drinks has been researched."
The government said it would set out "in due course" its next steps on banning promotions of foods and drinks high in fat, sugar and salt (HFSS) by price and by location, and introducing a 9pm watershed on TV advertising of HFSS products and similar protection for children viewing adverts online.