A mandatory ban on the sale of energy drinks to under 16s would place more pressure on retailers and add to their overall compliance burden, the Scottish Grocers Federation (SGF) claims.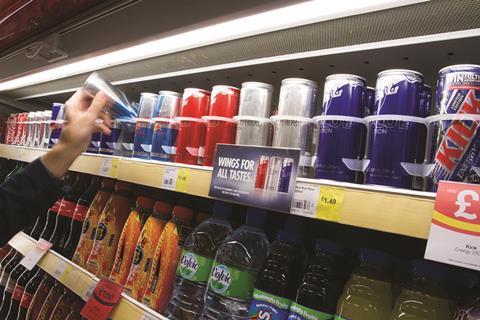 Responding to the launch, this week, of a new Scottish government consultation on banning the sale of energy drinks to children and young people, the SGF said that the current voluntary approach to the sale of energy drinks was "working well."
SGF head of public affairs Dr John Lee said: "There is an ever-growing list of age restricted products and a mandatory approach will place more pressure on retailers and add to the overall compliance burden.
"Additionally, effective enforcement would be a huge issue given the lack of resource available to Trading Standards."
The Scottish government is seeking views on:
Whether mandatory action is needed to protect the health of young people
Whether an age restriction of 16 is the most appropriate course of action
Whether there should be an exemptions if a policy was implemented
How an age restriction policy could best be enforced and monitored
The impacts of implementing such a policy
SGF said it would fully consult its members as part of the process to submit a response to the consultation which is set to close on 4 February 2020.
To view the consultation click here