Somerset retailer Richard Williams is the first Nisa member to convert his store to the Co-op franchise model.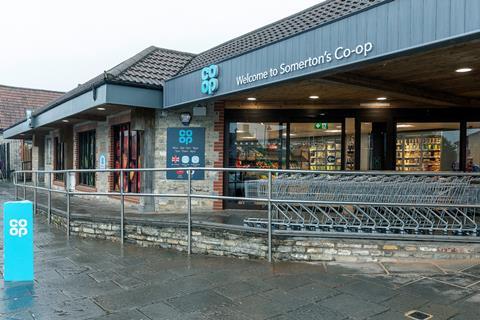 Richard has reopened his Somerton store as a Co-op franchise following a £600,000 investment, which was split between both parties.
The new Co-op Somerton is the eighth Co-op franchise model following the launch of the proposition earlier this year.
Located in Brunel Shopping Centre, Somerton, the new store has an in-store bakery, coffee dispenser and hot food, alongside a wide range of fresh, healthy foods, and locally-sourced products. The store will also use compostable bags which are designed to be used as a food waste caddy liner.
Richard said: "We are delighted to have had the opportunity to carry out such a significant investment in Somerton. Our ambition is to ensure that our store remains a local hub and a real asset for the community.
"We have invested in our people, stores, products and prices, bringing communities together and offering great quality, award winning Co-op products when and where shoppers need them.
"We also want customers to know that they can become a co-owner and member of their Co-op."
Co-op head of new channels, Martin Rogers, said: "We're looking for the right retailers in the right locations to share in our success and we are delighted that Richard has come on board as our first Nisa partner franchise.
"Richard's store is the perfect example of where we can join forces with a well-established, community store, retain the catchment of the retailer whilst offering its shoppers Co-op quality and value products. The Somerton store has been serving the community for 24 years and we are looking forward to a very prosperous future with them."
In addition to having access to Co-op own brand product, Co-op franchisees will access a full service model, receiving support, tools and training.