Nisa claims it has recruited over 500 stores in the last 12 months, marking a 40% like-for-like increase in recruitment on the previous year.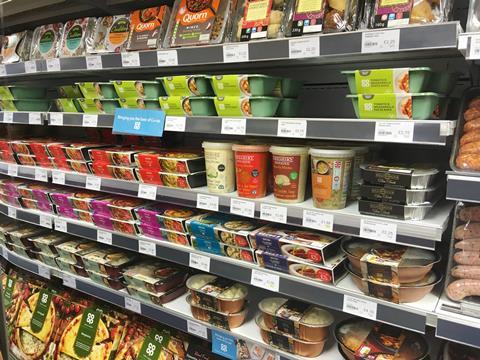 The group has largely attributed higher store recruitment to the roll-out of Co-op own brand products to Nisa members over the past year.
More than 2,000 Co-op products, including the latest festive range, are now available to Nisa partners and are accounting for around £2.5m in sales per week, Nisa said.
Commenting on the results, Nisa sales director Steve Leach said: "Last year was a very good year for Nisa, recruitment-wise, so it is compelling evidence of the strength of Nisa's offer that we have beaten last year's figures so comprehensively.
"It was a strategic decision of the business to change its approach to recruitment this year and I'm proud of the team and the part they've played in delivering that strategy."
New recruit Jeremy Hughes, who runs Nisa Local in Holt, near Wrexham, said: "We have had lots of positive comments from our customers since we launched. We have been in the village a long time and know most shoppers by name and I like to think I know my customers well, but I have been really surprised by how much they like the Co-op range.
"It's early days, but it is all going well. Having access to the Co-op range has allowed me to get all the benefits of stocking such a great quality range at a good price, but I still get the advantages of being an independent."
Alex Kapadia, owner of Whitehills Supermarket, Northampton, converted the 2,500sq ft store from Premier to Nisa's new Evolution store format and saw sales jump from £12,000 to £40,000 per week. Alex also operates a number of Bargain Booze franchise stores.
Retailers also have the option of joining Nisa via the Co-op franchise model or the soon-to-be-launched business development partnership scheme