Deprived neighbourhoods, often those where people are most likely to rely on cash, are rapidly witnessing the disappearance of their free cashpoints, new research by the University of Bristol suggests.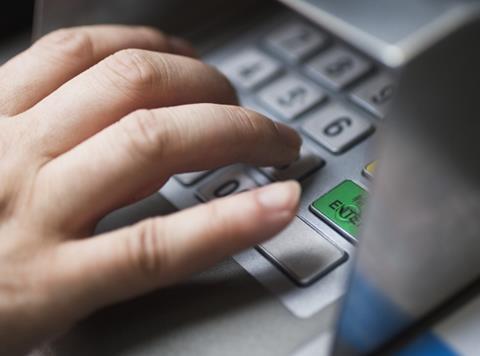 According to the study, over two-thirds of the ATMs which became fee-charging in Bristol between October 2018 and March 2019, are located "within particularly deprived neighbourhoods".
The research also found that bank branches and free ATMs are concentrated in the more affluent parts of Bristol, while in more deprived areas ATMs tend to be owned by cash machine firms, "such as Cardtronics and NoteMachine, which are increasingly charging users to withdraw money".
In addition, a quarter of ATMs in Bristol have no alternative within 250m in the event of their closure or a malfunction, while 49% of fee-charging ATMs have no free alternative within 250m.
Commenting on the research, Dr Daniel Tischer from the University of Bristol said: "As part of our research, we regularly encountered people who found it difficult to access mainstream banking products.
"They do not use digital payments because they find it easier to manage their money in cash, and simply had a lack trust in digital banking."
The Association of Convenience Stores (ACS) said the findings were concerning.
Chief executive James Lowman said: "These findings show that many of the people who rely on cash most are now being charged a premium to access their money, and this problem will get worse as LINK reduces the fees banks pay to operators of free to use cash machines.
"The Payment Systems Regulator should consider this research carefully and investigate whether the same trend is occurring across the rest of the UK.
"Free access to cash is essential for millions of consumers and must be protected, especially in areas where people don't have an alternative."
Earlier this week, the Treasury Committee published a report on consumer's access to financial services, raising concerns that the UK could inadvertently become a cashless society, with "stark consequences," for a large portion of society.
The ACS has continued its calls for the regulator to intervene to reverse the trend of cash machines either disappearing or moving from a free-to-use model to a charging model as a result of cuts to interchange fees first imposed by Link in 2018.