C-store retailers have reported record-breaking Easter sales amid a period of warm weather, boosting their confidence for the year ahead.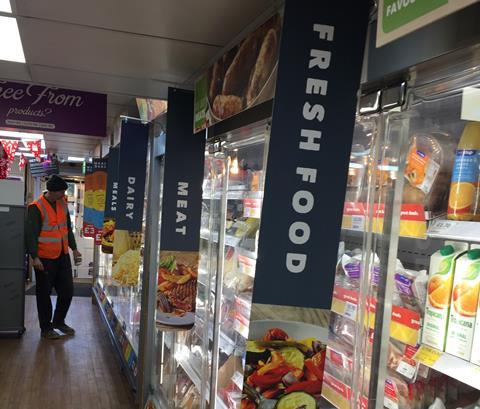 A number of retailers enjoyed a sales boost of more than 50% year on year, with chilled ranges, alcohol and non-food lines such as charcoal selling especially well.
Sid Sidhu, owner of a Budgens store in Kenilworth, Warwickshire, said: "It was a record-breaking Easter. Sunday was phenomenal, sales were up 57% year on year, and 39% over the whole weekend. It was a culmination of a late Easter and a long period of good weather – obviously the supermarkets were closed too on the Sunday.
"It was strong across the board - all my gardening lines sold out, such as plants and compost, as well bread, produce and fresh meat. The new Budgens BBQ meat range only arrived on the Thursday, and that sold out too."
He also insisted that the Bank Holiday boon was not an anomaly. "I'm seeing continual quarterly growth. But we work hard for it – we don't stand still and we are benefiting the business by continuing to cut non-performing ranges," he added.
Richard Barron, who owns six Spar stores in Derbyshire, said: "It was the best Easter I've known, and I've been in the game a long time. My stores in the Peak District, which benefited from all the tourists, did especially well with sales up 50% on last Easter.
"My town stores didn't do quite as well, but my Newbold Road site in Chesterfield still managed a 16% rise – it helped that the store had been recently revamped to keep up with market trends."
He said wine and spirits were the number one sellers, closely followed by chilled and soft drinks.
"If you have a big chilled range, this is where you'll score. We also had big sales of 'fancy' breads, which went up a colossal amount," he added.
"A lot of it's down to the weather, but if your stores are laid out well and ready, you'll do well. You've got to think big and massively increase your orders at times like this. It helps having a good wholesaler too, and Blakemore has been brilliant."
He predicted a "really good year" for the convenience sector as long as the country enjoyed decent summer weather.
Sunder Sandher, of One Stop Royals in Leamington Spa, also experienced his best Easter to date.
"We had queues around the store, sales were up 54%. The top sellers were charcoal – which went crazy – chilled, alcohol and impulse. The biggest plus was the hot weather," he said.
"We made sure we were well stocked up, especially on charcoal. The Easter Eggs all went, and One Stop did us a big favour by launching offers prior to Easter. We were able to sell them on par with the mults.
"It'll be very competitive this year – we don't have the same sporting events as last year – but I still think things are looking good for the sector if we stay stocked up."
Mike Humphreys, who owns a rural Premier store in Kenninghall, Norfolk, enjoyed an Easter sales boost of around 25%.
"Soft drinks, gin, beer and especially Prosecco sold exceptionally well. Fresh meat also did really well – we doubled up on sausages from a local supplier and they sold out by Sunday evening," he said.
"There's a bit of calm in the storm at the moment in terms of Brexit. We'll have a peaceful six months and hopefully some good weather."